Movie News
Winona Ryder to Join Statham and Franco in HOMEFRONT
Winona Laura Horowitz, better known as
Winona Ryder
, who has a scene-stealing cameo in Black Swan and a comedic turn in The Dilemna is now in negotiations to star in
Homefront
, an actioner pened by
Sylvester Stallone
who is producing the film as well. Ryder would be starring along the previously-attached
Jason Statham
(The Expendables 2) and recently-announced
James Franco
(Rise of The Planet of The Apes) in the action flick based on Chuck Logan's book of the same name. The plot centers on an ex-DEA agent (Statham) who moves to a small town in the hope of a quiet life, but runs afoul of a crystal meth kingpin named Gator (Franco). Directed by
Gary Fleder
(Kiss the Girls), Homefront starts production in New Orleans September 24th; kid actor
Izabela Vidovic
is also boarding the production. Ryder will play a former biker chick who teams with Franco and Vidovic is playing Statham's daughter. Ryder recently voiced a character in Tim Burton's Frankenweenie and just wrapped The Iceman, a thriller starring Chris Evans and Michael Shannon.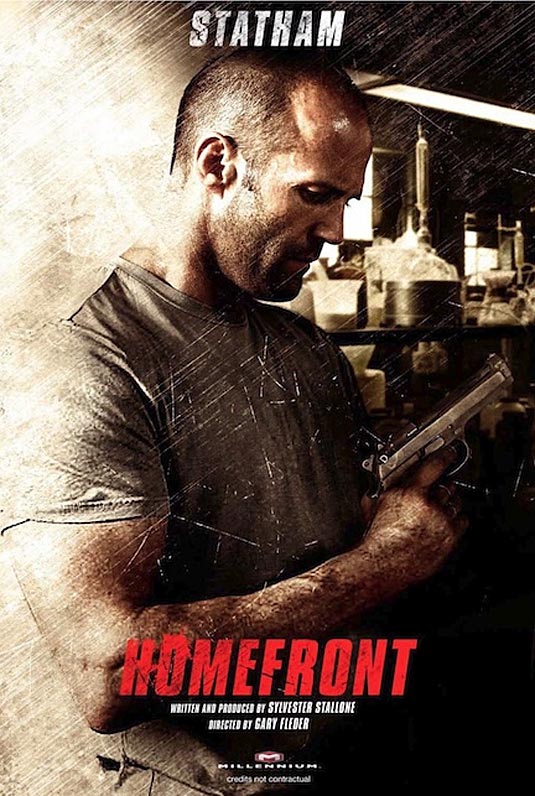 Here's the book description for Homefront:
The daughter of ex-cop Phil Broker and ex-army major/anti-terrorist operative Nina Pryce, Kit Broker is no ordinary eight-year-old. She has seen more — and survived more — than most grown-ups. And now she has inadvertently invited a nightmare into the lives of those she loves. Phil Broker and his family moved to tiny Glacier Falls, Minnesota, to heal from the psychological wounds they received while helping to avert an inhuman act of terror. But young Kit chose the wrong adversary when she triumphed over local schoolyard bully Teddy Klumpe — for the boy's disreputable clan does unholy business from the darkest shadows of their small town . . . and they do not forgive. What begins as a minor feud between neighbors quickly escalates into a major offensive of intimidation, destruction, fear . . . and death. And the worst is yet to come — because terror has come home.
Source:
Heat Vision