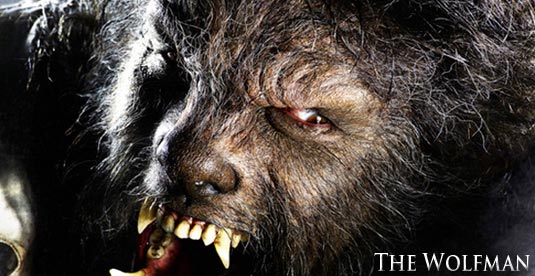 Fangoria claims to have heard that Universal's upcoming remake of "The Wolfman" may be moving out of it's proposed April 3rd, 2009 release slot to a Fall 2009 release date instead.
No confirmation on any of this yet, but maybe Universal is thinking a Halloween release is more fitting?
The new update of the classic Universal monster is being helmed by director Joe Johnston from a script by Andrew Kevin Walker (Se7en) and David Self. Stars Benicio Del Toro, Anthony Hopkins, Emily Blunt and Hugo Weaving.