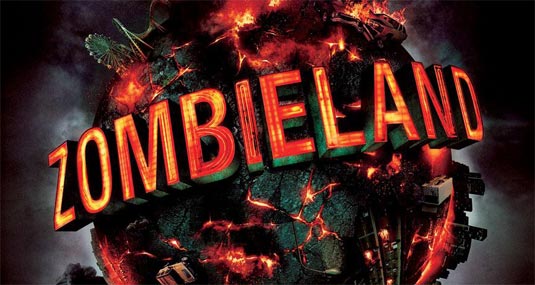 The first teaser poster for the upcoming horror comedy "Zombieland" has hit the web.
Columbus (Jesse Eisenberg) has made a habit of running from what scares him. Tallahassee (Woody Harrelson) doesn't have fears. If he did, he'd kick their ever-living ass. In a world overrun by zombies, these two are perfectly evolved survivors. But now, they're about to stare down the most terrifying prospect of all: each other.
The film, directed by Ruben Fleischer (who is making his feature film helming debut), also  stars Mila Kunis, Emma Stone, Amber Heard and Abigail Breslin.
"Zombieland" is set to hit theaters on October 9th.