Movie News
Will Zoe Saldana Take on a Role of Legendary Nina Simone?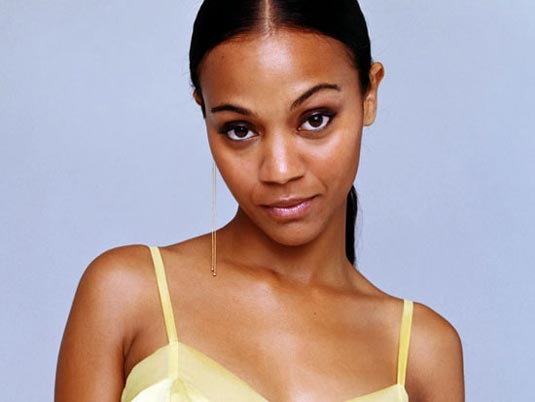 Rumor has it that, after Mary J. Blige, Avatar's Zoe Saldana is to play the singer Nina Simone in the upcoming biopic, Nina. Although both have been considered as 'bad picks' by many Simone fans, who even started an online petition demanding that Saldana be replaced with someone "who actually looks like Nina Simone." Over the past couple of years there has been quite a number of biopics – from recent fussing-about Lindsay Lohan portraying Elizabeteh Taylor in the upcoming Lifetime film, Liz & Dick, and Katie Holmes as Jackie Kennedy Onassis in the 2011 miniseries The Kennedys, to some who didn't even get to be made because of uproar they caused – like Whoopi Goldberg's attempt to portray salsa queen Celia Cruz. Hollywood does it right, sometimes, so we got the wonderful Ray with Jamie Foxx as Ray Charles – the film turned into a major Oscar buzz, and Leonardo DiCaprio starred in two biopics in recent years – Aviator and J. Edgar, but unfortunately both were greatly overlooked. "After I read the script, my back went out," said Simone Kelly, daughter of the late singer/songwriter. "I couldn't walk, or sit without pain. Never has my back flared up from something emotional. And from what I know of the body, your back is the foundation. I didn't even finish the script and my back went out. So that was my reaction to the script." The married mother of two—an accomplished singer/actress in her own right—is in the midst of a furor over last week's news that Saldana will play Nina. "One of the first things that you think about when you think of someone for these projects, is you're going to try to make it believable in terms of appearance."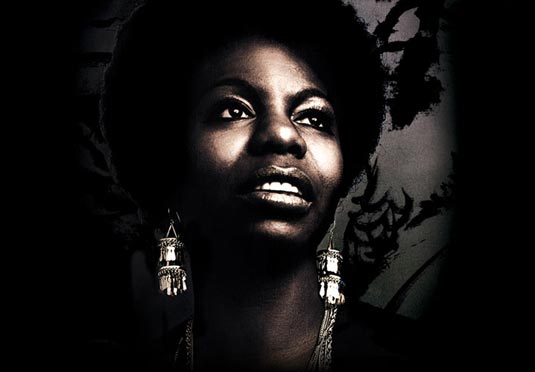 As writing and directing goes to Will & Grace producer Cynthia Mort, the film, which was first announced in 2005 with Blige attached, is based on the life rights of Cliff Henderson, the openly gay personal assistant to Nina Simone in her final years. Largely regarded as a jazz singer, Simone had a vast repertoire that includes self-composed anthems such as 'To Be Young, Gifted & Black,' 'Mississippi, Goddamn,' 'I Want A Little Sugar In My Bowl,' and 'Four Women,' juxtaposed with her soul-stirring standards such as 'Feeling Good,' 'I Put A Spell On You' and George Gershwin's 'I Loves You, Porgy.' The film project, scheduled to start filming on October 16th in Los Angeles, also features rising star David Oyelowo as Henderson. According to published reports, the plot – set in the early 1990s – is  essentially a love story about Simone and Henderson, whom the singer met while in a psychiatric ward. Pieces from Simone's actual history reportedly are woven throughout the film, mostly in flashback form. So who would you suggest to portray Nina Simone?