Before you see the first TV Spots for Shane Acker's animated sci-fi adventure "9" written by Acker and Pamela Pettler and produced by Tim Burton and Timur Bekmambetov, find out what we have for the biggest "9" movie fans – you can create your "9" Talisman! And don't forget to try to win "9″ Movie Giveaway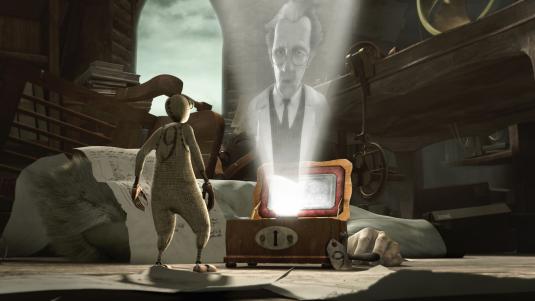 The Talisman is a key component in the story of the movie "9." Now, you can create your own Talisman to share your pictures and thoughts with friends. Check out www.9Experiment.com and dive into the World Talisman, where user pics from around the world can be viewed in an "infinite zooming" gallery. Then create your own Personal Talisman by uploading your own photos, which can then be shared via email, blogs or social networks.
Once you upload your Talisman, your memories will be preserved forever! After you've created your Talisman, the site will give you a personalized URL that you can share with friends (there's also a widget version of this you can stick on your social networking profile).
When 9 (Elijah Wood) first comes to life, he finds himself in a post-apocalyptic world. All humans are gone, and it is only by chance that he discovers a small community of others
like him taking refuge from fearsome machines that roam the earth intent on their extinction. Despite being the neophyte of the group, 9 convinces the others that hiding will do them no good. They must take the offensive if they are to survive, and they must discover why the machines want to destroy them in the first place. As they'll soon come to learn, the very future of civilization may depend on them.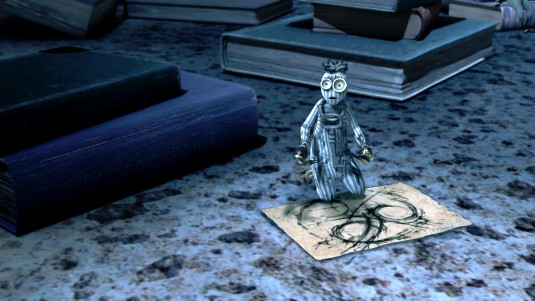 The group of 9 rag dolls includes "1″ (voiced by Christopher Plummer), a domineering war veteran, "2″ (Martin Landau), an aged inventor, "3 & 4″ – twins – strange dolls, unable to speak, curious but very shy, "5″ (John C. Reilly), healer, mentor, great engineer and inventor, "6″ (Crispin Glover), a wild and impulsive visionary and artist, "7″ (Jennifer Connelly) a group's sole female, a brave and self-sufficient warrior and "9″ (Elijah Wood) good-hearted, thoughtful, and sincere. He will easily risk his own life to save others.
"9″ film opens the theaters on 09/9/09.
TV Spot #1
TV Spot #2
TV Spot #3