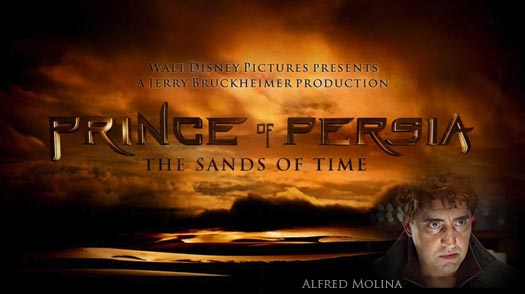 According to the trades, Alfred Molina will join Jake Gyllenhaal, Gemma Arterton and Ben Kingsley in Disney's "Prince of Persia," the Mike Newell-directed adaptation of the Ubisoft fantasy actioner. Jerry Bruckheimer is producing.
According to Variety, Molina will play Sheik Amar, who becomes a mentor to the prince.
Shooting is slated to begin in July in the U.K. and Morocco.
Based on the video game, which follows an adventurous prince who teams up with a rival princess to stop an angry ruler from unleashing a sandstorm that could destroy the world.