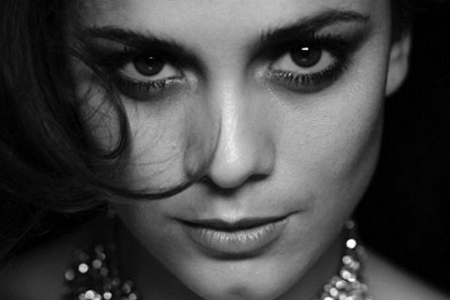 Ok, we already had a little chat about Mikael Hafstrom's adaptation of Matt Baglio's novel The Rite, so you all remember that legendary Anthony Hopkins will star in this upcoming New Line/Warner Bros. supernatural thriller, along with Colin O'Donoghue, right?
Ok then, now we are here to report that Alice Braga, Ciaran Hinds and Toby Jones have joined the cast as well…
This story based on true events and centers on a disillusioned American seminary student who attends exorcism school at the Vatican and ultimately finds his faith through encounters with demonic forces.
Publisher described this Baglio's novel with these words: "The Rite provides fascinating vignettes from the lives of exorcists and people possessed by demons, including firsthand accounts of exorcists at work casting out demons, culminating in Father Gary's own confrontations with the Devil.
Baglio also traces the history of exorcism, revealing its rites and rituals, explaining what the Catholic Church really teaches about demonic possession, and delving into such related topics as the hierarchy of angels and demons, satanic cults, black masses, curses, and the various theories used by modern scientists and anthropologists who seek to quantify such phenomena."
So, at this moment we know that Hopkins will play an expert in exorcisms while both Hinds (that we remember from The Nativity Story) and Jones (Frost/Nixon) will portray priests.
Braga, who also appeared in I Am Legend and Repo Men will be seen in this summer's Predators.
Contrafilm's Beau Flynn and Tripp Vinson are producing and Mikael Hafstrom is directing from Michael Petroni's screenplay.
We'll keep an eye on this one, so remember to stay tuned for more info!