Women can't understand what makes men tick, because they're asking other women for advice when no one but another man can tell them how to find and keep a man. In Act Like a Lady, Think Like a Man, writer Steve Harvey lets women inside the mind of a man.
Two years ago, Screen Gems bought the screen rights to this book. Last year Keith Merryman and David A. Newman have been hired to pen the adaptation. After that, Tim Story, best known for directing the Fantastic Four films and Barbershop, is set to direct the film named simply Think like A Man.  Kevin Hart was set to star as a self-professed relationship expert. Hart was last seen in Little Fockers and is also attached to star in Nick Stoller's comedy Five Year Engagement with producer Judd Apatow.
Finally, Screen Gems announced names to the cast alongside Hart — Michael Ealy, Taraji Henson, Jerry Ferrara, Romany Malco, Gary Owen, and Gabrielle Union have joined the comedy project. Production will begin this summer.
In fact, Michael Ealy аnd Taraji P. Henson hаνе signed οn tο star a few days ago. Jerry Ferrara is best known for his role as Turtle aka Sal on the HBO comedy series Entourage. Malco is lined up for 2011′s A Little Bit Of Heaven and the upcoming Gulliver's Travels adaptation. Gary Owen will next appear on another comedy film Hillbilly Highway.
As for Gabrielle Union, she is an actress of television and the big screen.Union has since had notable roles in Hollywood feature films such as role opposite Will Smith and Martin Lawrence in the blockbuster film Bad Boys II. Besides, she played a medical doctor in the CBS drama series City of Angels and appeared on Ugly Betty for 3 episodes as Renee.
Feminists and the easily offended probably won't take to Harvey's blanket statements and blunt advice, but Harvey's fans and those in need of tough (but ticklish) love advice should check it out (especially the hysterical last-chapter Q&A).  If you are the one, definitely let us know.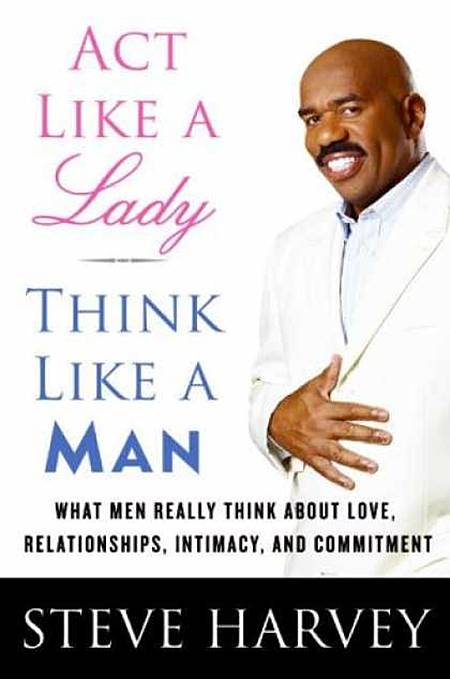 Act Like a Lady Think Like a Man, Cover