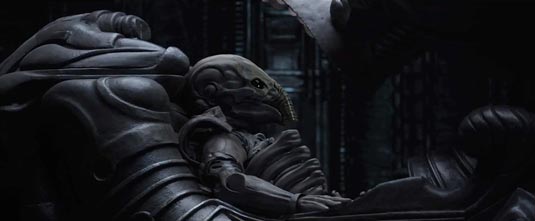 With the release date set for June 8th, 20th Century Fox is throwing Ridley Scott's Prometheus promo-material in abundance, in order to prepare for the 'glorious day'.
We've just posted 'The Vision of Prometheus' featurette the other day, and there's a new one already.
In this one, Logan Marshall-Green is talking about his character, Holloway. Take a look!
[youtube]http://www.youtube.com/watch?v=DkAwpDKENJk[/youtube]
In this much anticipated sci-fi blockbuster, team of scientists will journey through the universe on the spaceship Prometheus. Eventually stranded on an Alien world, they will be tested to the limits of their physical and mental capabilities in order to discover the answers to the most profound question of humankind, the one about 'life, universe and everything'.
Prometheus stars Charlize Theron, Michael Fassbender, Noomi Rapace, Idris Elba, Guy Pearce, Logan Marshall-Green and others.