Movie News
IRON MAN 3 Has Jon Favreau Returning as Happy Hogan, With Ashley Hamilton Adding More Firepower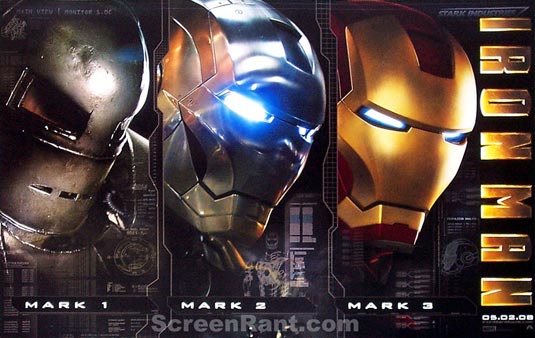 Yeah, you've read well – in this case, 'Firepower' is actually the villain that
Ashley Hamilton
(Sunset Beach) is in talks to play. In the Marvel universe, Hamilton's character was the pilot of a power suit prototype built by the government (likely, S.H.I.E.L.D.) under the codename 'Project: Firepower'. And we all know that, once you've 'donned' a suit of battle armor, it doesn't take too long before you challenge the Man himself (
Robert Downey Jr.
). Also, it looks like
Jon Favreau
will be returning both in a producer capacity and on-screen. Hit the jump for more. According to Variety, Hamilton is in talks to star as 'Firepower', another bad-ass villain daring to try and take down Iron Man. The plot of
Iron Man 3
borrows from Warren Ellis' "Iron Man: Extremis" arc in the comics, which involves the spread of a virus through nanotechnology. The picture also flaunts
Rebecca Hall
in a role opposite Downey Jr. as a sexy scientist;
James Badge Dale
as another potential villain,
Eric Savin
as Coldblood and, of course,
Sir Ben Kingsley
in a villainous role that hasn't been confirmed as of yet (sigh… I wish it was Mandarin). However, Favreau's return to the set was confirmed by the actor/director himself, as he tweeted the image of his "Happy Hogan" chair from set. Directed by
Shane Black
, Iron Man 3 also stars
Gwyneth Paltrow
,
Don Cheadle
and
Guy Pearce
and is set to premiere on May 3rd, 2013.