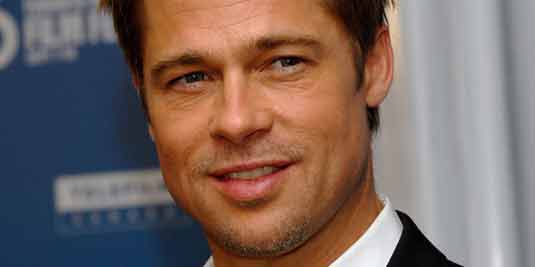 Twelve Years a Slave is coming, and, just in case you're still not familiar with this project, now is the perfect time to get a few details about the whole thing.
Of course we're talking about Steve McQueen's adaptation of Solomon Northup's autobiography of the same name, which already has Chiwetel Ejiofor and Michael Fassbender on board.
But guess who else will join them? Brad Pitt, guys, Brad Pitt!
Yes, this definitely looks awesome. The project is co-written by McQueen and John Ridley, and, as we said, is based on the 1853 autobiography written by Solomon Northup, a free black man and resident of New York, who was kidnapped in 1841 and sold into slavery. He was rescued in 1853 after spending 12 years as a slave.
In his autobiography, Northup tells the story of how two men approached him under the guise of circus promoters who were interested in his violin skills. They offered him a generous but fair amount of money to work for their circus, and then offered to put him up in a hotel in Washington D.C.
Upon arriving he was drugged, bound, and moved to a slave pen in the city. He is sold as a slave and spent 12 years working on farms in the South.
It is not until a white carpenter from Canada, Samuel Bass, arrives at the farm on which Northup works that he reveals his past of a free man. Bass would deliver letters to Northup's wife that would start the legal process of earning Northup his freedom. This classic of American history sheds light on slavery and the life of slaves in the mid 19th century.
Filming on Twelve Years a Slave is slated to begin next year.
Stay tuned for more updates!