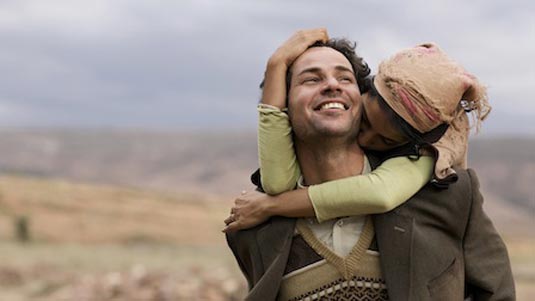 The Source, or if you prefer on French La Source des femmes (sounds better) is an upcoming French comedy from a director Rady Mihaileanu, that is scheduled to premiere In Competition at this year's Cannes Film Festival (Cannes 2011 Lineup).
Definitely an interesting project, that will actually focus on women who sex strike against having to fetch water (yeah, you read that correctly!) from a distant well.
Here's a little description of the story that: "…takes place in current times, in a small village somewhere between North Africa and the Middle East.
The women fetch water from a mountaintop spring in the blazing sun. They've done that since the beginning of time. Leila, a young bride, urges the women to launch a love strike: no more cuddling, no more sex until the men run water into the village."
As we said, The Source is set to premiere in competition at the Cannes Film Festival, while EuropaCorp Distribution will release it in France on 2 November 2011.
Movie stars Leila Bekhti, Hasfia Herzi, Biyouna, Hiam Abbass, Saleh Bakri, Sabrina Ouazani and Mohamed Majd.
Enjoy some images from this movie and trailer as well and stay tuned!
[youtube]http://www.youtube.com/watch?v=t-xIAgjSoO0&feature[/youtube]
La Source des femmes (The Source) Trailer (French subtitle)