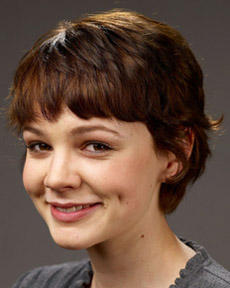 Carey Mulligan will play Gordon Gekko's daughter in "Wall Street 2: Money Never Sleeps."
Mulligan joins Michael Douglas (Gekko), Shia LaBeouf and Frank Langella in the sequel to the 1987 "Wall Street" film.
Josh Brolin is currently in talks to star in the film as well.
Mulligan's character is romantically linked to LaBeouf's, a young Wall Street broker on his way up. Oscar nominated Langella ("Frost/Nixon") will play Lewis Zabel, a mentor to Shia LaBeouf's character. Michael Douglas will reprise his role as Gordon Gekko.
Allan Loeb wrote the current script.
The story reportedly finds Gekko finishing his prison sentence and attempting to reconcile with his estranged daughter, who is dating LaBeouf's character.
Shooting will begin in September in New York.
Mulligan's breakthrough performance was in "An Education," premiered at Sundance Film Festival. She has appeared in a bit part in Michael Mann's "Public Enemies" and she will soon be seen co-starring opposite Jake Gyllenhaal, Natalie Portman and Tobey Maguire in "Brothers."