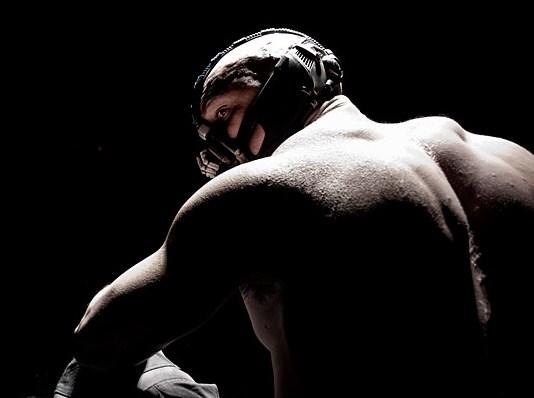 So, we all agree that Bane looks like a huge monster? Ok then, let's move on with some real details from the upcoming The Dark Knight Rises movie, which opens on July 20th 2012. When I say real I actually mean that Christopher Nolan finally shared some details about the whole thing, so – pay good attention you Batman freaks!
In an interview with Empire Magazine, Nolan revealed: "It's really all about finishing Batman and Bruce Wayne's story. We left him in a very precarious place. Perhaps surprisingly for some people, our story picks up quite a bit later, eight years after The Dark Knight. So he's an older Bruce Wayne; he's not in a great state."
Poor guy, but somehow I have a feeling he's still good enough to kick someone's ass.
Speaking of that ass, Nolan also revealed that Bane is a big dude, who's incredibly clinical, in the fact that he has a result-based and oriented fighting style. That sounds interesting, but if you ask Nolan, it's not about fighting. It's about carnage.
Yeah, well, whatever. I prefer this explanation: "He's brutal. The style is heavy-handed; heavy-footed; it's nasty. Anything from small-joint manipulation to crushing skulls, crushing rib cages, stamping on shins and knees and necks and collarbones and snapping heads off and tearing his fists through chests, ripping out spinal columns. He's a terrorist in mentality as well as brutal action."
And, if you're still wondering – why Bane, here's Nolan's answer: "When you're looking to continue the story, then you certainly don't want a watered-down version of a character you've already done. You want a different archetype. What Bane represents in the comics is the ultimate physical villain."
I swear, I just became a fan of that nasty, brutal Bane.
No hard feelings Batman!