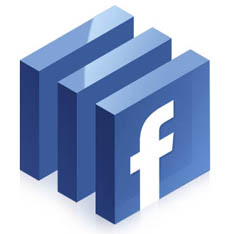 Earlier we wrote about David Fincher's new movie,"The Social Network," which is about the formation of Facebook.
"The Social Network" has been given the greenlight from Columbia Pictures and will start shooting this year. The production will start in October.
Fincher ("Se7en," "Zodiac," "Panic Room," "Fight Club," "The Curious Case of Benjamin Button") will direct from the script by Aaron Sorkin.
Sorkin's script is based on on Ben Mezrich's ("Bringing Down the House") book, "The Accidental Billionaires: The Founding of Facebook, A Tale of Sex, Money, Genius and Betrayal."
Scott Rudin, Kevin Spacey and Dana Brunetti are producing. No cast announcements have yet been made.
The film will focus on the evolution of Facebook from its 2004 creation on the Harvard dorm where Mark Zuckerberg and his roommates created the immensely-popular social networking website with more than 200 million members.