Movie News
Simon Pegg Cast in John Landis' New Film BURKE AND HARE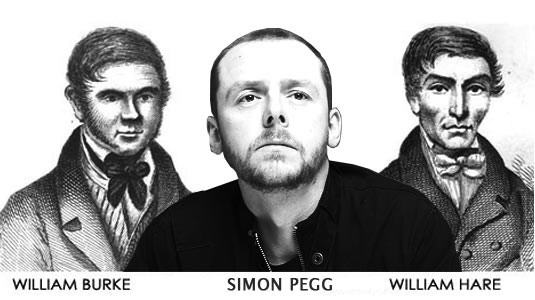 Simon Pegg has signed onto the John Landis (Blues Brothers, Trading Places) black comedy "Burke and Hare," according to Dread Central.
" Burke and Hare" is the story of William Burke and William Hare, Irish immigrants also known as the West Port murders, that robed graves to sell the bodies to Edinburgh Medical College for dissection between 1827 and 1828. Eventually the pair started to murder in order to get more bodies to sell.
Pegg recently appeared in "Star Trek" and voiced a character in "Ice Age 3: Dawn Of The Dinosaurs." He can next be seen in Greg Mottola's road comedy "Paul" alongside regular collaborator Nick Frost.