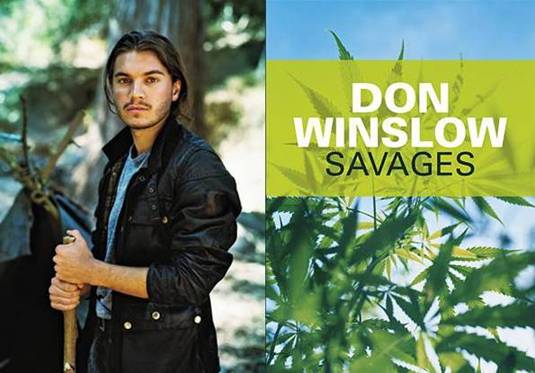 Although Oliver Stone's film career hasn't flourished over the last decade, the cast for his ongoing film Savages, based on Don Winslow's novel, is still impressive: talented Emile Hirsch newly joined golden bunch of actors, including Benecio Del Toro, Salma Hayek, Blake Lively, Taylor Kitsch, Aaron Johnson, John Travolta and Uma Thurman.
There are currently no details on which role he'll play in a movie that follows two marijuana growers – Ben (Aaron Johnson) and Chon (Taylor Kitsch), forced to work for Mexican cartel, and fight against them after a girlfriend Ophelia (Blake Lively) of theirs was kidnapped and held for ransom. Salma Hayek and Benicio Del Toro are on board as Elena – the Mexican cartel queen who develops feelings of maternal attachment towards Ophelia, and a hatchet man, respectively. John Travolta will perform Dennis, an exhausted DEA agent while Uma Thurman is going to be Blake Lively's mommy.
Stone's improving script Winslow co-penned with Shane Salerno.
As for Hirsch, no word yet on his role, but the interesting thing is that he wrote a Congo Diary in December 2008. He ventured into central Africa; one of the world's most ravaged places, along with four young activists, and kept a journal of his five-day journey. Speculating on his trip, Hirsch said,
Now I look back at some of the earlier parts of this travelogue and almost chuckle at my naïveté. Maybe we can all come together to change the world."
In any case, Hirsch is a man with spirit of adventure, inherent in both Stone and Winslow – second of them was the Iraq vet, and a former member of the Navy Seals who signed on as a private-security mercenary in Afghanistan and came home carrying the most potent marijuana seeds he could find.
Filming on Savages is slated to begin in July, and no word on the release date yet but certainly wouldn't be a shocker if they plan for a 2012.
Check out the trailer for Stone's awarded drama – the soundtrack is produced by Trent Reznor of Nine Inch Nails.
[youtube]http://www.youtube.com/watch?v=4_67t6I_beg[/youtube]
Natural Born Killers, Trailer (1994)