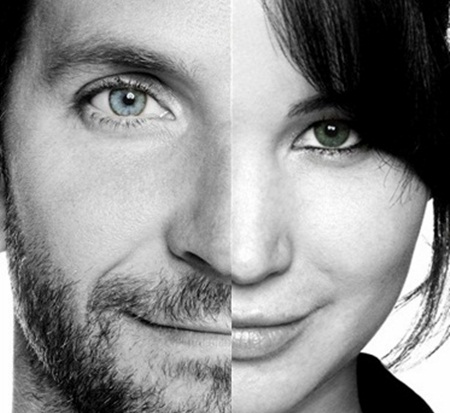 After a promising first trailer, The Weinstein Company has revealed the exclusive poster design for writer/director David O. Russell's Silver Linings Playbook, based on the debut novel by Matthew Quick.
An offbeat rom-com-drama stars Bradley Cooper, Jennifer Lawrence, Robert De Niro, Jacki Weaver and Chris Tucker.
The story focuses on a former high school history teacher Pat (Cooper) who has just been released from a mental institution and placed into the care of his parents (De Niro and Weaver). Pat spends his days and nights feverishly trying to become the man she had always desired and begins a bizarre relationship with his younger neighbor Tiffany (Lawrence), a mysterious girl with problems of her own. She is determined to rebuild his life, remain positive and reunite with his wife.
Silver Linings Playbook, opening in theaters November 21st, 2012.
Fandango just revealed a pretty decent piece of artwork for the film which will debut this weekend in Toronto.