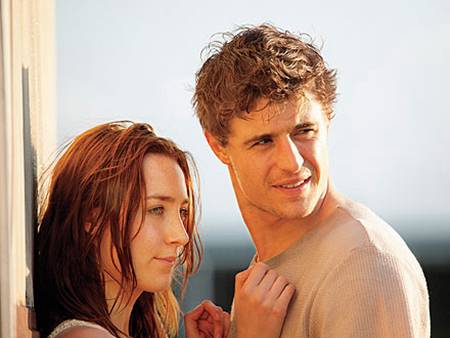 Today, we see young adult fiction almost everywhere – The Hunger Games has just arrived in theaters, the first trailer for The Twilight Saga: Breaking Dawn – Part 2 hit the web a few days ago and now we have our first look of yet another big screen adaptation of Stephanie Meyer's Twilight series, The Host.
For all you fans that have been complaining about the lack of footage, the first teaser is a true tease because the movie's still filming and doesn't come out for over a year.
Set in the near future, The Host creates a world that has been taken over by an alien race, called Souls that are terrifyingly good at destroying whole civilizations. These aliens consume other beings by taking over their bodies and minds like a parasite.
One of those aliens, a soul named Wanderer (Saoirse Ronan) finds herself confused and dismayed to find that the human, called Melanie, she's taken over (also played by Ronan) won't let go, turning the two into individual spirits in one body. While this is bad enough, but it is still worse when Wanderer/Melanie makes her way to one of the last human camps.
The film, adapted and directed by Andrew Niccol (Gattaca), opens on March 29th, 2013 also starring Max Irons, Jake Abel, Diane Kruger, William Hurt, and Frances Fisher.
Give it a look along with two new images featuring Ronan and Irons.
[youtube]http://www.youtube.com/watch?v=6GJo0cxuyxs[/youtube]