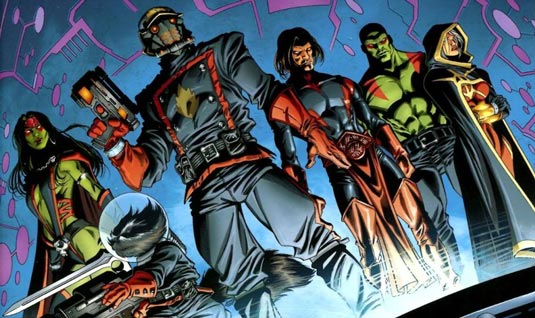 Brian Michael Bendis may be a very big name in comics circles, but when it comes to Hollywood, he'll probably be much better known in a year or so – you know, once James Gunn-directed Guardians of the Galaxy is released.
That's going to be a nice little bump in sales, especially in key big-city markets where a lot of media live and work. And Bendis told Newsarama that he's already feeling a little bit of the spotlight turning on him as casting rumors heat up around the film, catapulting his sci-fi title into the mainstream.
"It wasn't fully planned this way, but it is cool that there's always some Guardians of the Galaxy news in the nerd press every day,"
Bendis said of the way the comics press have been covering the film.
Of course, he knows how important context can be; back in June, just before Guardians of the Galaxy was announced, Bendis told ComicBook.com in an interview:
"This is the writers' dilemma: You can never control in what environment your book is being read. I thought of it one time when I was sitting on the toilet and—not to be too personal—I was having a little tummy ache from some bad shrimp, and I was reading something while I was dealing with it and I was realizing that I was starting to hate the book because I was reading it while my tummy hurt. And I was like, 'And these words are making my tummy hurt!' And then I realized as a writer that I wondered how many times that's happened, where someone had bad clams and my work was in front of them and it affected their enjoyment of it and then they yelled at me."
On the film itself, he told Newsarama:
"I'm not allowed to say anything specific — it's a great script. It really turned out great. James Gunn did a really great job. I read the last draft — (Oh please, don't suck, because I've already invested part of my life into this) — and I was like, 'Oh, this is great! This is going to be a lot of fun!'"