Interview
Manu Bennett Talks Playing Deathstroke in ARROW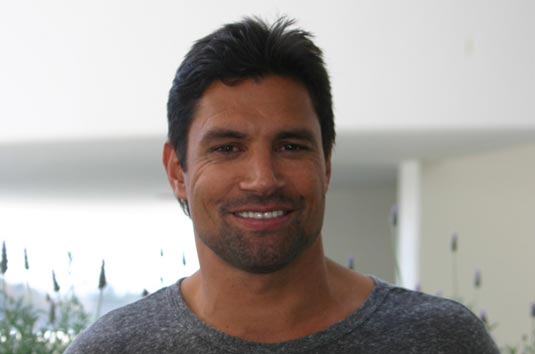 Access Hollywood caught up with New Zealand actor Manu Bennett at the premiere for Spartacus: War of the Damned and asked him if they should call him Slade Wilson, as he's just signed on for a guest spot on the CW's Arrow.
"You can call me Azog from The Hobbit, there's a few names I'm going by these days, I'm going from one thing to another," said Bennett.
Continuing on with a comparison between Spartacus and Arrow, Bennett stated,
"There's a very different style to Arrow than what there was to Spartacus. I had a discussion with the writer, Andrew Kreisberg about what they wanted and they didn't want Crixus, that's for sure. They wanted something original for the show and Arrow is reality-based, it's here in the now. It's very fast moving action, it's a whole new [fighting] technique that I'm learning with them. There's some similarities [between Crixus and Wilson] in that I come onto the show against another strong character."
Episode synopsis:
MANU BENNETT ("SPARTACUS") GUEST STARS AS SLADE WILSON — After Oliver (Stephen Amell) is shot, he turns to a surprising person for help – Felicity (Emily Bett Rickards). Diggle (David Ramsey) is stunned when he sees Felicity walk through the front door of the lair dragging a dying Oliver behind her, and the two team up to save Oliver's life. As Oliver (Stephen Amell) hovers between life and death, he flashes back to a seminal event on the island – a daring escape attempt with his new friend Slade Wilson (guest star Manu Bennett). Katie Cassidy, Willa Holland, Paul Blackthorne and Susanna Thompson also star. John Behring directed the episode with story by Greg Berlanti & Andrew Kreisberg and teleplay by Andrew Kreisberg and Marc Guggenheim (#114).