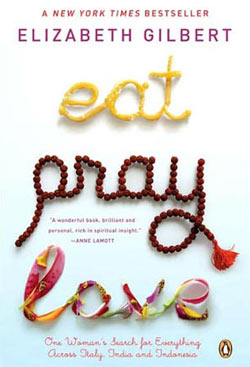 Javier Bardem is negotiating to join Julia Roberts and Richard Jenkins in "Eat, Pray, Love." The movie is an adaptation of the Elizabeth Gilbert memoir of the same name for Columbia Pictures.
"Eat, Pray, Love" was adapted by Ryan Murphy and he will also direct.
Julia Roberts plays the author, and Javier Bardem will play Felipe, the man Gilbert meets and falls in love with on the final leg of a journey of self-discovery that began with the end of her marriage. Richard Jenkins plays a Texan whom the heroine befriends at an Indian ashram.
Upon the discovery of her failing marriage, and the ensuing horrific affair of the divorce, desperate and fearful, Gilbert starts her journey across the world from Italy to India and then to Indonesia.
Brad Pitt and Dede Gardner are producing through Plan B.