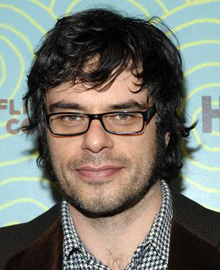 Jemaine Clement is in final negotiations to play one of the villains in Men in Black 3.
You can already start calling him Boris (another name that's circling around is Yaz as well), because we have a rumor (and we repeat it again – rumor) that Clement will play a villain named Boris, described as a charmy and creepy villain.
He will (as we previously reported) join Will Smith, Tommy Lee Jones and Josh Brolin in the film which will be released in 3D on May 25th, 2012.
So, we have two well-known members of a "black" team, Will Smith and Tomy Lee Jones, and now we have "charmy and creepy villain" Jemaine Clement, together with (finally confirmed) Josh Brolin who has come on board to play a young version of Tommy Lee Jones's character from 1969.
Here's what Brolin has to say about his character: "It looks really, really good. I can't tell you the story, obviously, but they pitched me the general story and I was like, 'Eh, I don't know if that's really my thing, man'.
This is a character where I feel like I can do some actual acting work within this franchise that everybody knows."
At this moment there's no plot information, but it's been said production will be fast tracked for a summer 2011 release.
Director Barry Sonnenfeld is back and Tropic Thunder co-writer Etan Cohen is in charge for the script.
How about little reminding of Men in Black history? The first Men in Black released in 1997 was made with a budget of $90 Million, and it earned $250 Million domestically. Sequel from 2002 or Men in Black II was made with a budget of $140 Million and earned a disappointing $190 Million domestically.
Get ready for Agent K. and Agent J. and their new alien adventures! We'll keep an eye on this sequel, so make sure you stay tuned!