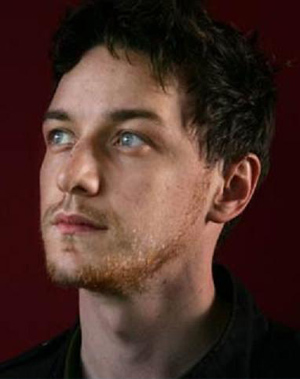 James McAvoy has been cast to play the leader of the X-Men pack in the upcoming installment of the superhero franchise.
Good choice? Yeah, why not, McAvoy definitely has all experience in the world when it comes to comic book characters.
So, get ready McAvoy, because he will play Charles Xavier, who ultimately became the recognized leader of the mutant group X-Men as Professor X!
Let's remind the official synopsis: "X-men: First Class, following the classic Marvel mythology, charts the epic beginning of the X-Men saga.
Before Charles Xavier and Erik Lensherr took the names Professor X and Magneto, they were two young men discovering their powers for the first time.
Before they were archenemies, they were closest of friends, working together, with other Mutants (some familiar, some new), to stop the greatest threat the world has ever known. In the process, a rift between them opened, which began the eternal war between Magneto's Brotherhood and Professor X's X-Men."
So, as you see, the upcoming prequel will be an origins tale following the early days of Charles Xavier and Erik Lensherr. Professor X was played by Patrick Stewart in the previous X-Men movies, while Ian McKellen starred as Magneto.
And, at this moment we know that McAvoy is set to play Xavier, but it's still not known who else will star alongside James, in the Fox movie, which is due to arrive in cinemas in June 2011.
The film will be directed by Matthew Vaughn and is set to start shooting this summer. McAvoy is best known for his Golden Globe-nominated performance in Atonement, as well as his role opposite Angelina Jolie in Wanted. He will next be seen The Conspirator, Robert Redford's post-Civil War drama.
We're definitely expecting more cast news, so make sure you stay tuned!