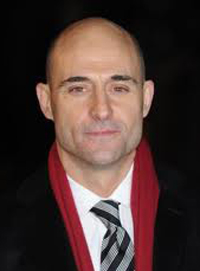 Are you ready for some great casting news, guys?
Mark Strong (best known from titles like Kick-Ass, Sherlock Holmes or Robin Hood) is the latest to join the Tomas Alfredson adaptation of the John Le Carré novel Tinker, Tailor, Soldier, Spy!
Wow, indeed, because this movie definitely has some serious cast: Gary Oldman, Colin Firth, Tom Hardy, Jared Harris, Ciaran Hinds and Benedict Cumberbatch.
And, a cherry on the top of this cake, Svetlana Khodchenko is also now set for a role as a Russian spy.
We recently wrote that Tom Hardy replaced Michael Fassbender.
According to many reports Ralph Fiennes also was the part of the cast but there's been no mention of Fiennes still being involved in the project.
Bridget O'Connor and Peter Straughan wrote the script based on John Le Carré's novel and let us remind you that:
"John Le Carre's internationally famous hero, British Secret Service Agent George Smiley, has a world-class problem. He has discovered a mole–a Soviet double agent who has managed to burrow his way up to the highest level of British Intelligence.
Under the direction of Karla, Smiley's equivelent in the Soviet Union, the agent has already blown some of the most vital secret operations and most productive networks.
Now-how can Smiley use a lifetime's worth of espionage skills to ferret out a spy who posseses them as well?"
Tinker, Tailor, Soldier, Spy is set to hit cinemas in 2012.