Movie News
Paul Thomas Anderson's The Master Postponed Indefinitely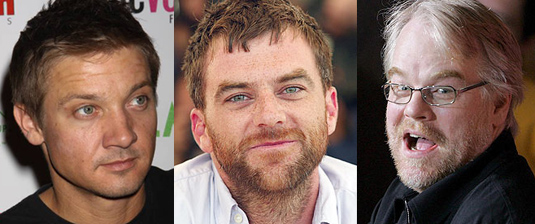 Ok, we have some bad news, and it goes like this: The Master, a movie by Paul Thomas Anderson, (that we already wrote about), has been "postponed indefinitely"! That's exactly what Jeremy Renner, (one of the stars attached to this project) had to say about the movie, and added:
"I was really bummed about that. It really kind of stalled because when we were rehearsing – Phil, Paul and myself – we kept coming up against a wall that we couldn't overcome. Or at least Paul couldn't overcome."
The film was set to follow "a charismatic intellectual who hatches a faith-based organization that begins to catch on in America in 1952. The core is the relationship between the Master and Freddie, a twentysomething drifter who becomes the leader's lieutenant. As the faith begins to gain a fervent following, Freddie finds himself questioning the belief system he has embraced, and his mentor." Philip Seymour Hoffman was set to play the cult leader, while Jeremy Renner was rumored to be playing his apprentice Freddie Sutton. Hoffman explained: "I don't have any new information. I really mean that, I'm not being obtuse. I don't quite know what that is at the moment, but hopefully I will and hopefully I'll be part of something soon. It would be great to work with him again." Production was reportedly set to begin in August, but clearly the targeted start date has come and gone with no forward progress on the project. But we'll keep an eye on this, so stay tuned!