Movie News
Alex Gonzalez as Riptide in X-Men: First Class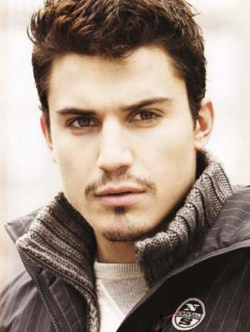 Matthew Vaughn
's
X-Men: First Class
is coming, and, at this moment, one thing is for sure, we'll soon have a chance to see a lot of mutants! Today, we're here to report that Spanish actor, Alex Gonzalez (Die Farbe des Ozeans) has joined the cast of the upcoming 20th Century Fox film, and he will play Janos Quested a.k.a. Riptide.
X-Men: First Class
following the classic Marvel mythology, charts the epic beginning of the X-Men saga. Before Charles Xavier and Erik Lensherr took the names Professor X and Magneto, they were two young men discovering their powers for the first time. Before they were archenemies, they were closest of friends, working together, with other Mutants (some familiar, some new), to stop the greatest threat the world has ever known. In the process, a rift between them opened, which began the eternal war between Magneto's Brotherhood and Professor X's X-Men." And, for those of you who are not so familiar with the character "Riptide was a member of the Marauders, a team of villains brought together by the mutant thief Gambit at the request of Mister Sinister. Riptide is a mutant with the ability to spin his body at an incredibly fast rate. Upon reaching his top speed, Riptide then hurls objects created from calcified masses, usually in the shape of shuriken (throwing stars) or spikes at such high velocity that they can punch through steel. " Gonzalez joins a cast that already includes
James McAvoy, Kevin Bacon, Caleb Landry Jones, Lucas Till, Jennifer Lawrence, Nicholas Hoult, Edi Gathegi, Jason Flemyng, January Jones, Zoë Kravitz, Bill Milner, Michael Fassbender
and
Oliver Platt
.
X-Men: First Class
opens June 3, 2011.