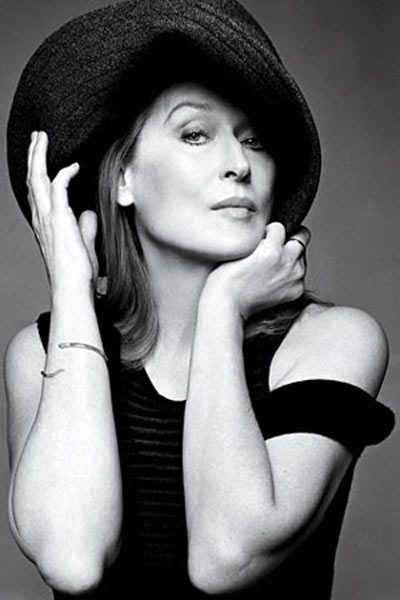 The fourth edition of the Rome International Film Festival will present the Marcus Aurelius award for lifetime achievement to Meryl Streep, the festival announced Friday. Streep will receive the Rome Film Festival's Marcus Aurelius award for her contribution to cinema.
The festival also said Oscar-winning director Milos Forman would head the event's main competition jury.
Streep, who has won two best actress Oscars and has been nominated for 13 others, will become the second woman to win Rome's career prize, following Sophia Loren, who was given the honor at the second edition of the festival. Streep won her gold statues best supporting actress for "Kramer vs. Kramer" in 1979 and best actress for "Sophie's Choice" three years later.
The 59-year-old Streep also holds the record for the most Golden Globe nominations with 23, along with Jack Nicholson and Angela Lansbury. However, she has the most wins with six trophies.
Forman, meanwhile, won his best director Oscars for "One Flew Over the Cukoo's Nest" in 1975 and "Amadeus" in 1984. Previous recipients of the Marcus Aurelius award include Al Pacino and Sean Connery.
The fourth edition of the Rome festival will take place October 15-23, 2009.