Michael Jordan Biopic In The Works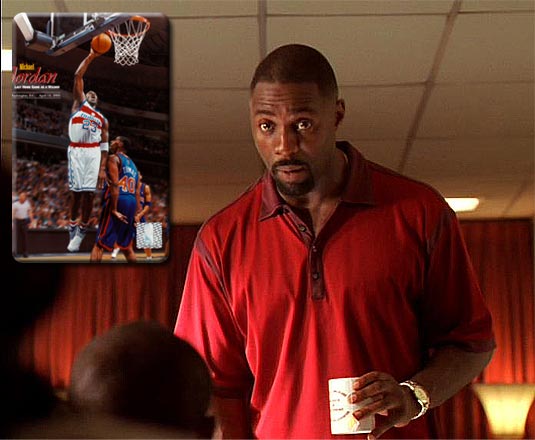 Idris Elba (Stringer Bell from The Wire) is planning to shoot a biopic on basketball great Michael Jordan and recently spoke with IGN about it. During a press junket for "RocknRolla," Elba told IGN that he is currently trying to make that happen.
"I am trying to make that happen," he explained. "Michael is a very private guy, but we're working at it slowly. The film that I'm trying to make isn't about the actual basketball, it's about the business. Michael Jordan is such a big international brand – how do you make that happen? How do you make that happen as a sports star? The brand has done so well for years."
Elba will direct the film and may star in it as well.