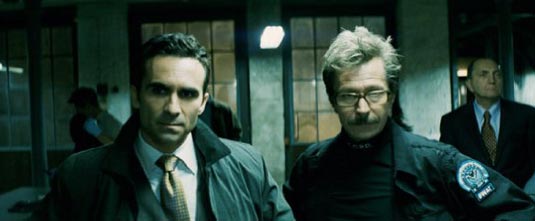 Time to reveal more details about the upcoming Christopher Nolan's The Dark Knight Rises, so check it out.
According to the latest reports, Nestor Carbonell is in talks to reprise his role as Gotham City's Mayor. If negotiations work out (and we guess that's almost done), Carbonell will join the cast that definitely looks great.
So, The Dark Knight Rises already includes Christian Bale, Michael Caine, Morgan Freeman and Gary Oldman, who are all returning as a cast members from previous movie.
On the other hand, we had a lot of reports that included newcomers that will be on board for the upcoming movie. They are Anne Hathaway, Tom Hardy, Joseph Gordon-Levitt, Marion Cotillard, Juno Temple, Josh Pence, Daniel Sunjata, Diego Klattenhoff and Burn Gorman. As usual, not much is known about the plot, but we'll keep an eye on it.
Christopher Nolan penned the screenplay with his brother Jonathan and he will produce the whole thing with his longtime producing partner Emma Thomas, as well as Charles Roven.
Production is slated to start this summer in Pittsburgh and we already know that Warner Bros. will release The Dark Knight Rises on July 20, 2012.