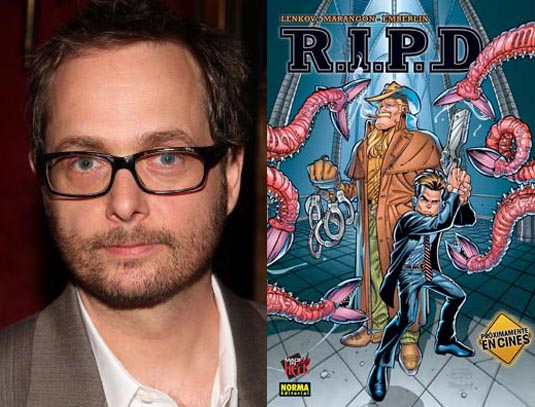 Few months ago, we wrote about the upcoming big screen-adaptation of R.I.P.D. or if you prefer Rest In Peace Department, a graphic novel from independent publisher Dark Horse Comics, with Ryan Reynolods attached to star.
Last week, it was reported that McG was going to helm the project but then he declined.
Today, we're here to report that Robert Schwentke, the German director behind the upcoming Red, may sign up to direct the story that goes this way:
"Welcome to the Rest In Peace Department – the devoted, yet dead, officers of divine law enforcement "patrolling the deadbeat…reporting to one boss."
Yep – that boss. Nick Cruz was murdered by an unknown assailent, at the height of his personal and professional life.
Now he's traded a hundred years of service to the R.I.P.D. in exchange for a shot at finding who killed him. Unfortunately his search will take him to Hell and back – literally!"
Reynolds is going to play young cop who is murdered in the line of duty and agrees to join God's police force in return for a chance to catch his killer.
Producer Neal Moritz previously revealed that:
"It's terrific based on the graphic novel. It's about two cops, one recently dead and a gunslinger who's been dead for hundreds of years who work on the Rest in Peace department – which is the police department of the dead. And they basically…well, it takes place on a normal day and it's about trying to keep the dead quiet."
And although Moritz called it kind of "buddy action comedy," we still have no information about possible star that will be the one opposite to Reynolds.
But, with every new detail about R.I.P.D. we'll be back!