Movie News
Vincent Cassel Returns For Eastern Promises 2
David Cronenberg
's
Eastern Promises 2
is coming, and it's definitely not a surprise, since the director revealed his plans about the sequel back in March, when
we also learned
that Cronenberg has already had meetings with
Viggo Mortensen
about reprising his Nikolai role.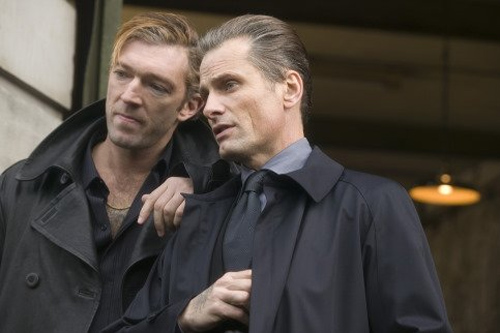 But today, we're here to report that
Vincent Cassel
confirmed that he will be returning (as Kirill) for the sequel as well! In an interview with
ComingSoon
, Vincent Cassel said: "I sure hope it happens. There's a script, David Cronenberg wants to do it. The script is really good, so hopefully it's going to go. I think David wants to make another film before, but whenever they're ready, I told them, 'I'm here'. I'm dying to do the sequel, and to be honest to work with Viggo Mortensen and David, it's such an incredible experience. David is really easy to work with… and when you see the results it's always very compelling." Let us remind you that director Cronenberg previously commented on the sequel saying: "I thought we had unfinished business with those characters. I didn't feel that we had finished with Nikolai and we had done a lot of research that was more than we could stuff into that one movie." Now, Cassel revealed that the sequel to the 2007 film would be shot in Russia, the script is being written by
Steve Knight
, with production that could begin this winter. We'll keep an eye on
Eastern Promises 2
for sure, so stay tuned!