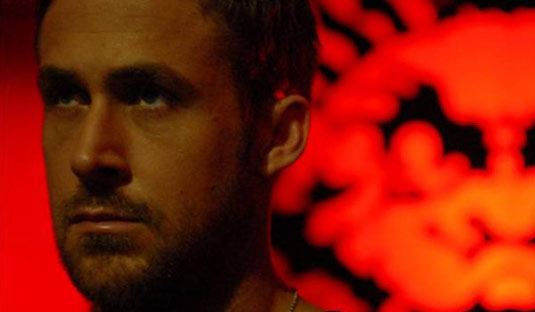 Nicolas Winding Refn's upcoming cirme thriller Only God Forgives is definitely my new favourite.
No wonder when we have a fantastic Drive-team on the road again, hard R drama, Bangkok and some bloody swordplay!
The thing is that we have the first photo from the whole thing which actually shows us nothing except of course great Ryan Gosling, but (consider this a warning) we also have the synopsis which, I think, gives us a lot of information about the movie.
So, before you read it (or not) I can say that the project is described as fast, powerful, high-profile, action and violent revenge story never seen before – even more violent than Drive – as a merciless and terrifying mafia godmother.
When it comes to godmother, we have Kristin Scott Thomas who will play Jenna, the head of a powerful criminal organization and mother of Gosling's character – Julian. Can you imagine?
I don't know about you guys but I can't wait for this and I want to hope that Refn's Only God Forgives will premiere at this year's Cannes Film Festival. As you all probably know Refn won Best Director at Cannes last year.
And here's the full synopsis:
The story centers on Julian (Gosling), who has lived in exile in Bangkok after killing a cop ten year ago.Now he manages a Thai boxing club as a front for a drugs operation. Respected in the criminal underworld, deep inside, he feels empty.
When Julian's brother murders a prostitute the police call on retired cop Chang – the Angel of Vengeance. Chang allows the father to kill his daughter's murderer, then 'restores order' by chopping off the man's right hand.
Julian's mother Jenna – the head of a powerful criminal organization – arrives in Bangkok to collect her son's body. She dispatches Julian to find his killers and 'raise hell'.
Increasingly obsessed with the Angel of Vengeance, Julian challenges him to a boxing match, hoping that by defeating him he might find spiritual release… but Chang triumphs. A furious Jenna plots revenge and the stage is set for a bloody journey through betrayal and vengeance towards a final confrontation and the possibility of redemption.
No word yet on release dates or anything like that but the news is that The Weinstein Co's upstart company Radius is in talks to acquire the U.S. distribution rights for this movie instead Drive distributor – FilmDistrict.