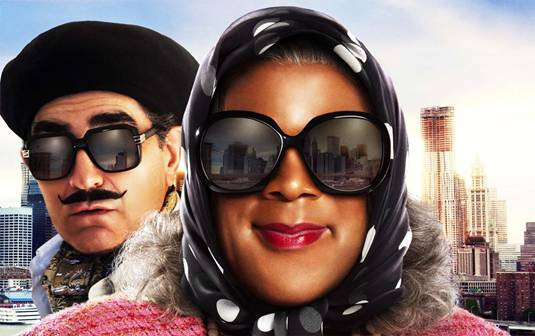 Uh oh, here she comes again. We're talkin' Madea new clip folks.
That's right, Lionsgate has revealed the new trailer for Tyler Perry's Madea's Witness Protection.
First off, you should know, Aunt Madea's southern home is used as a temporary shelter for a Wall Street banker (Eugene Levy) and his family; the banker is set up for a Ponzi scheme and relocates his family under the witness protection programme.
Witness Protection will be Perry's second film to cast a number of well-known white actors. In addition to Levy who stars as George, a high level CFO, there's Denise Richards playing his frustrated second wife, Doris Roberts playing his mother, and Tom Arnold playing somebody named 'Walter'.
Bear in mind that Madea is Perry's most popular creation even if that has barely anything to do with the movie itself.
Madea's Witness Protection opens June 29th, 2012.
Check out the second trailer – looks funny.
[youtube]http://www.youtube.com/watch?v=kDNa72ZgymY[/youtube]
Source: ComingSoon