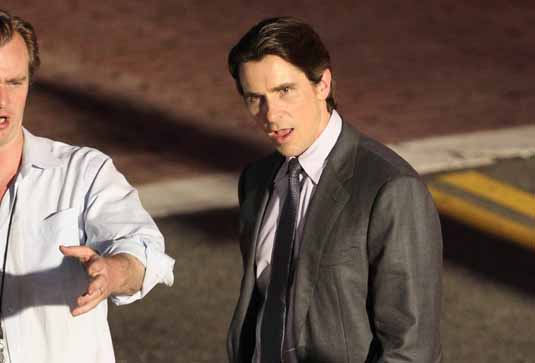 So, anyone still interested in the upcoming The Dark Knight Rises thing? Really? After all those terrible photos of Anne Hathaway?
Ok, I'm doing this just to annoy you. Or, I actually still think she looks creepy? Oh, never mind, we have some new set photos from Christopher Nolan's movie, so you can consider this as some kind of proof that Christian Bale and Anne Hathaway are actually involved in the whole thing. What a surprise! Like we had no idea!
You already know that The Dark Knight Rises hits theaters on July 20th, 2012, right? So what else you want to know about it?
The movie also stars Tom Hardy, Gary Oldman, Joseph Gordon-Levitt, Morgan Freeman, Marion Cotillard and Michael Caine, and that's enough. The rest of this report is just about photos. Should I say enjoy it? Nope, not this time.
Because, as you will see, we have Bale in some "interesting" (is that the right word? Don't think so!) suit, with his hands in his pockets. What a drama!
And, on the other hand we have lovely (wait, wrong word again?) Hathaway in great dress and winter coat, trying to catch a cab. O, look, there's a cab! I guess the cab driver hasn't seen her previous "catwoman" photos yet.
Lucky cat!