Movie Posters
Watch: First Trailer For 12 YEARS A SLAVE, Starring Chiwetel Ejiofor & Michael Fassbender (Plus New Poster)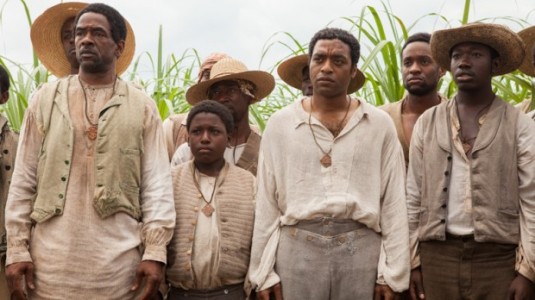 Here's the very first (and quite powerful) trailer for Steve McQueen's upcoming Twelve Years a Slave, which is set to hit theaters this December. We already shared some images with Chiwetel Ejiofor and Michael Fassbender, but let's face it – that just wasn't good enough for this (terrifying) story of a free black man who was kidnapped and sold into slavery. Head inside to see what we're talking about… [youtube]http://www.youtube.com/watch?v=rMpDUYzLgzY[/youtube] In case you forgot, Steve McQueen directs this historical drama from a script he co-wrote with John Ridley, but the whole thing is actually based on Solomon Northup's autobiography of the same. Chiwetel Ejiofor plays Northup, a free black man from upstate New York, who was abducted and sold into slavery.
Facing cruelty, as well as unexpected kindnesses, Solomon struggles not only to stay alive, but to retain his dignity. In the twelfth year of his unforgettable odyssey, Solomon's chance meeting with a Canadian abolitionist will forever alter his life.
The movie has an awesome cast on board which includes Michael Fassbender as a cruel plantation owner named Edwin Epps, Benedict Cumberbatch as a Baptist preacher and a slave owner named William Ford and Brad Pitt as Canadian carpenter named Bass. Paul Dano, Paul Giamatti, Garret Dillahunt, Sarah Paulson, Scoot McNairy, Ruth Negga, Alfre Woodard and Michael Kenneth Williams also co-star in 12 Years a Slave which is set to hit theaters on December 27th, 2013. Let us know what you think about this trailer & stay tuned for more updates!