Hollywood isn't just a man's world but a dogs' heaven too. Well, everybody knows that
All Dogs Go to Heaven
(Animated, 1989), especially those 20 famous film stars. Innumerable famous dogs move us to laughter and tears in their lovely acting. In a sense dogs bring a special taste to films and illogical howling, yapping and barking that we somehow always seem to perceive and recognize. Many movies with dogs starring in them showed us how they are clever, generous and faithful buddies Lets not fail to recognize their talented way of keeping us all entertained by remembering who are the 20 famous film Star Dogs. All in all, hard work, persistence and a passion for craft definitely deserves it.
1. Lassie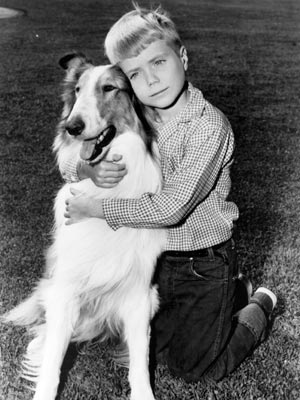 Lassie
is almost certainly the biggest stage name for dogs in the history of film. She was originally a character in a short story turned novel written by
Eric Knight
. The novel then became a movie (
Lassie Come Home
, 1943) and a series followed after (
Lassie
, 1954). These developments set up the Rough Collie to the world and we all admired her the moment she hit the screens. What made her easy to gain success was her feelings of love and loyalty to her original owner, a young boy form Yorkshire. In the original story Lassie is offered to another as the family is grappling with financial difficulties. She then run off from her new owner and travels a great distance to get back. Lassie has her own "star" in the walk of fame in Hollywood. So if you are in the area and a true Lassie lover, you should go check it out.
2. Buddy from Air Bud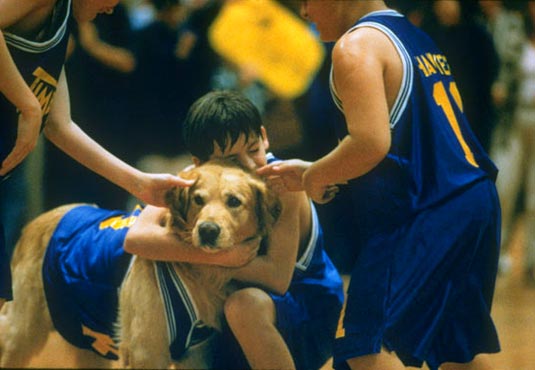 Air Bud
was a film that hit the theaters in 1997. The dog was played by a golden retriever named Buddy who was originally a pet trick dog in the
David Letterman Show
. His role in the movie won him instant reputation and even got him an Oscar award for his performance. Unfortunately his new found fame was short lived when he was diagnosed with cancer on his leg. The operation failed and Bud "went to heaven" soon after. The Air Bud sequels continued to air though but the lead dog was played by other blonde retrievers.
3. Fang from Harry Potter
Fang
is the big hound dog from the manuscript and movie series
Harry Potter
(since 2001). He is a
Boarhound
in the book but is played by a Neapolitan Mastiff in the movie. He is in possession of
Hagrid
, a half-human, half-giant who is a very good friend of the main characters. In spite of his size and visual rage he is in fact very shy and gutless, as Hagrid himself points out. He does have his special moments of bravery though and can be very protective of Hagrid and his pals. Throughout the movie series three dogs have played the role. The first was
Hugo
who starred in the first three movies,
Monkey
who did
The Order of the Pheonix
(2007) and
Uno
who played the part in
The Half-Blood Prince
(2009).
Click here to see the other famous film star dogs.