Movie News
2012 Los Angeles Film Festival Line-up & Closing Night Premiere
Today the
Los Angeles Film Festival
, in conjunction with Presenting Media Sponsor the Los Angeles Times and Host Partner L.A. LIVE, announced the Closing Night film and official US and international selections for the 2012 Festival. Guest Director, Artists in Residence and Conversations with special guests will be announced later this month. The 2012 Los Angeles Film Festival will screen a diverse slate of nearly 200 feature films, short films, and music videos, representing more than 30 countries, along with signature programs such as the Filmmaker Retreat, Poolside Chats, Coffee Talks, music events and more. As previously announced,
Woody Allen
's
To Rome With Love
will be Opening Night, sponsored by Virgin America, and
Lorene Scafaria
's
Seeking a Friend for the End of the World
,
Ava DuVernay
's
Middle of Nowhere
and
Benh Zeitlin
's
Beasts of the Southern Wild
were selected for the Galas section. Returning to downtown Los Angeles and headquartered at L.A. LIVE for a third year, the Festival will run from Thursday, June 14 to Sunday, June 24. Now in its eighteenth year, the Festival is widely recognized as a world-class event, showcasing the best in new American and international cinema, and is produced by Film Independent, the non-profit arts organization that also produces the Spirit Awards.
"There is nothing more satisfying than shining a spotlight on so many unique films from both seasoned and emerging filmmakers. Come experience the wonder of Beasts of the Southern Wild, let Call Me Kuchu break your heart and call you to action, or simply be entertained by Channing Tatum and Matthew McConaughey in Magic Mike,"
said Festival Director Stephanie Allain.
"These are just a few of the diverse stories that bring us into new worlds or put a fresh twist on familiar ones. 'Exclusively for Everyone' isn't just a tag line. It's an invitation to experience both the specific and the universal, and hopefully come away entertained and enlightened. Enjoy!" "We've got a marvelous mix this year that reflects the incredible diversity of world cinema and of Los Angeles itself. I'm excited to have such giants as Woody Allen, Steven Soderbergh and Andre Techine alongside some amazing first-time filmmakers whose names you'll be hearing a lot in the future. We want to offer festival-goers stories and visions they haven't seen before and a chance to meet the most creative minds working in movies. It's going to be a fun and mind-expanding ten days,"
said Festival Artistic Director David Ansen.
The Festival will end its festivities with the World Premiere of Warner Bros. Pictures'
Magic Mike
, directed by
Steven Soderbergh
, written by Reid Carolin and starring Channing Tatum, Alex Pettyfer, Matthew McConaughey, Cody Horn, Olivia Munn, Matt Bomer, Riley Keough, Joe Manganiello, Kevin Nash, Adam Rodriguez and Gabriel Iglesias. Set in the world of male strippers, the dramatic comedy follows Mike (Tatum) as he takes a young dancer called The Kid (Pettyfer) under his wing and schools him in the fine arts of partying, picking up women, and making easy money. Warner Bros. Pictures will release the film nationwide on June 29, 2012.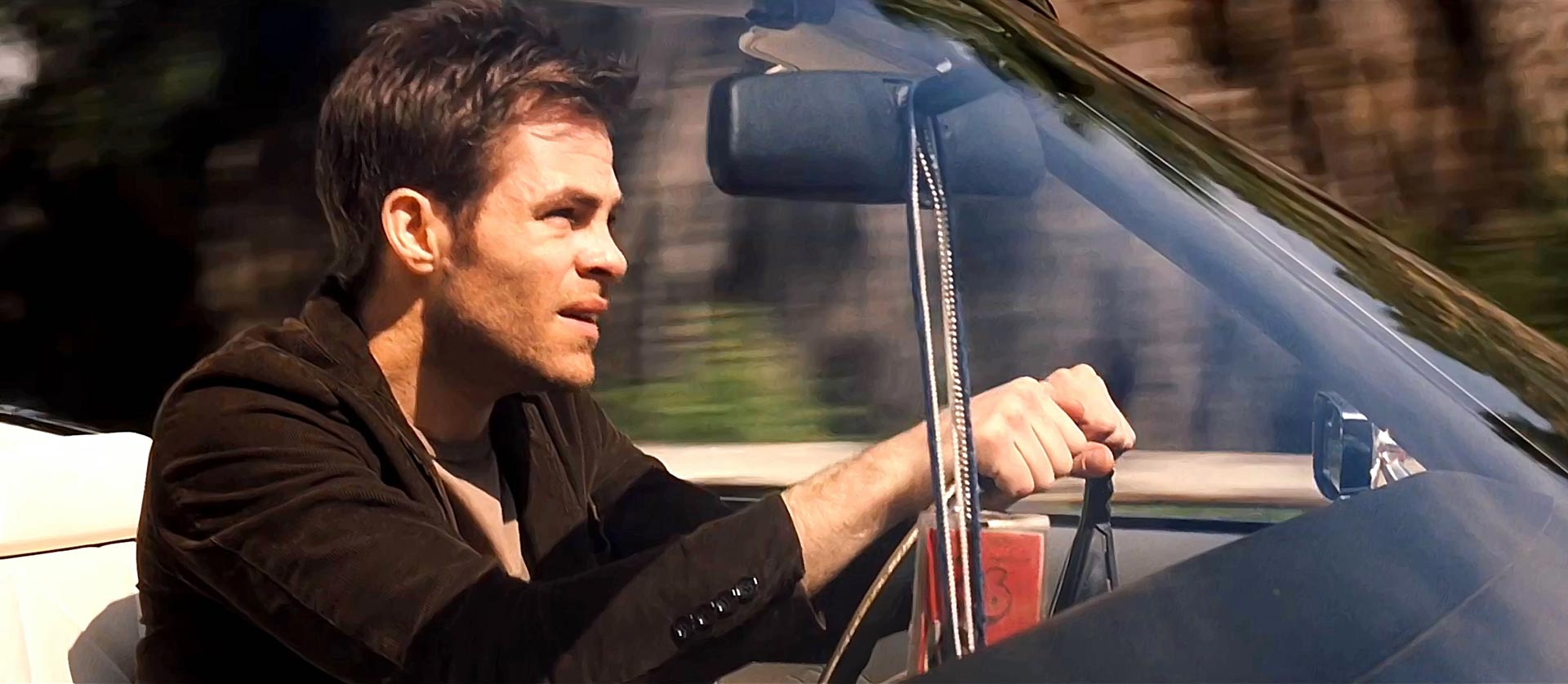 Dreamworks Pictures'
People Like Us
will have its World Premiere amongst the Summer Showcase screenings. The film is directed by
Alex Kurtzman
, written by Kurtzman and Roberto Orci and Jody Lambert, and stars Chris Pine, Elizabeth Banks, Olivia Wilde, Michael Hall D'Addario, Philip Baker Hall, Mark Duplass and Michelle Pfeiffer. In a story inspired by true events, Sam (Pine), a twenty-something, fast-talking salesman, is tasked with fulfilling his estranged father's last wishes – delivering an inheritance to a sister he never knew he had. Dreamworks Pictures will release the film on June 29, 2012. As part of the Los Angeles Film Festival's free outdoor programming, there will be a Dirty Dancing Dance-A-Long at California Plaza on June 22 at 7pm to celebrate the 25th anniversary of the film. Produced in cooperation with Dance Camera West and Grand Performances, there will be free salsa lessons by Contra-Tiempo, a screening of the film with special guests and a shadow cast consisting of performers from local dance companies to dance on stage below the screening during key scenes. This year, the Festival received 5,283 submissions from filmmakers around the world, compared to 5,025 last year. The final selections represent 30 World, North American and US premieres, which includes premiere status for films previously announced. 19 of the premieres are in the Narrative and Documentary Competition sections. Passes are currently on sale to Film Independent members and the general public. In addition to screenings and events, Festival passes provide access to a series of networking receptions and entry to the Filmmaker Lounge, where Festival pass holders can interact with Festival filmmakers and professionals in the film community. General admission tickets to individual films go on sale beginning May 29. Contact the Ticket Office for passes, tickets and event information by calling 866.FILM.FEST (866.345.6337) or visit LAFilmFest.com. For the seventh year, the Los Angeles Times will serve as the Festival's Presenting Media Sponsor and will once again produce the Official Film Guide, the comprehensive source for all movie info, screenings, locations and related special events. The Film Guide will top the paper on Sunday, June 10 in Los Angeles and Orange County, and will be made available throughout downtown Los Angeles during the ten-day event.
Narrative Competition (10)
: The Narrative Competition is comprised of films made by talented emerging filmmakers that compete for the Filmmaker Award. The winner is determined by a panel of jurors, and films in this section are also eligible for the Audience Award for Best Narrative Feature or Best International Feature.
All Is Well , Pocas Pascoal – Portugal – NORTH AMERICAN PREMIERE
Breakfast with Curtis , Laura Colella – WORLD PREMIERE
The Compass is Carried by the Dead Man , Arturo Pons – Mexico – NORTH AMERICAN PREMIERE
Crazy and Thief , Cory McAbee – NORTH PREMIERE
Dead Man's Burden , Jared Moshe – WORLD PREMIERE
Four , Joshua Sanchez – WORLD PREMIERE
A Night Too Young , Olmo Omerzu – Czech Republic – NORTH AMERICAN PREMIERE
Pincus , David Fenster – WORLD PREMIERE
Red Flag , Alex Karpovsky – WORLD PREMIERE
Thursday till Sunday , Dominga Sotomayor – Chile – NORTH AMERICAN PREMIERE
Documentary Competition (9)
: The Documentary Competition is comprised of films made by talented emerging filmmakers that compete for the Documentary Award. The winner is determined by a panel of jurors, and films in this section are also eligible for the Audience Award for Best Documentary Feature or Best International Feature.
25 to Life , Mike Brown – WORLD PREMIERE
A Band Called Death , Jeff Howlett, Mark Covino – WORLD PREMIERE
Birth Story: Ina May Gaskin and the Farm Midwives , Sara Lamm, Mary Wigmore – WORLD PREMIERE
Call Me Kuchu , Katherine Fairfax Wright, Malika Zouhali-Worrall – US PREMIERE
Drought , Everado Gonzalez – Mexico – US PREMIERE
The Iran Job , Till Schauder – USA/Germany/Iran – WORLD PREMIERE
Sun Kissed , Maya Stark, Adi Lavy – WORLD PREMIERE
Vampira and Me , R. H. Greene – WORLD PREMIERE
Words of Witness, Mai Iskander – Egypt/USA – US PREMIERE
International Showcase (15)
: The International Showcase highlights innovative independent narrative and documentary features from outside of the United States. Films in this section are eligible for Audience Awards for Best International Feature, Best Narrative Feature, or Best Documentary Feature.
Bestiaire , Denis Cote – Canada
Bunohan: Return to Murder , Dain Said – Malaysia (Oscilloscope Pictures)
Canicula , Jose Alvarez – Mexico
The First Man , Gianni Amelio – France – US PREMIERE
The Last Elvis , Armando Bo – Argentina
Neighboring Sounds , Kleber Mendona Filho – Brazil (The Cinema Guild)
On the Edge , Leila Kilani – France/Morocco/Germany
P-047 , Kongdej Jaturanrasamee – Thailand
Return to Burma , Midi Z. – Taiwan/Myanmar
Sister , Ursula Meier – Switzerland (Adopt Films) – NORTH AMERICAN PREMIERE
The Strawberry Tree , Simone Rapisarda Casanova – Canada/Cuba/Italy
Summer Games , Rolando Colla – Switzerland
Teddy Bear , Mads Matthiesen – Denmark (Film Movement)
Unforgivable , Andre Techine – France (Strand Releasing)
Without Gorky , Cosima Spender – UK
Summer Showcase (16)
: The Summer Showcase section offers an advance look at this summer's most talked about independent film releases from the festival circuit. Films in this section are eligible for Audience Awards for Best International Feature, Best Narrative Feature, or Best Documentary Feature.
About Face , Timothy Greenfield-Sanders (HBO Films)
Beauty Is Embarrassing , Neil Berkeley
Big Easy Express , Emmett Malloy
Celeste and Jesse Forever , Lee Toland Krieger (Sony Pictures Classics)
Gayby , Jonathan Lisecki (Wolfe Releasing)
Gimme the Loot , Adam Leon (IFC Films)
House I Live In , Eugene Jarecki
It's a Disaster , Todd Berger – WORLD PREMIERE
La Camioneta: The Journey of One American School Bus , Mark Kendall – USA/Guatemala
Neil Young Journeys , Jonathan Demme (Sony Pictures Classics)
An Oversimplification of her Beauty , Terence Nance – USA/France
People Like Us , Alex Kurtzman (Dreamworks Pictures) – WORLD PREMIERE
The Queen of Versailles , Lauren Greenfield (Magnolia Pictures)
Reportero , Bernardo Ruiz
Robot and Frank , Jake Schreier (Samuel Goldwyn Films)
Searching for Sugar Man , Malik Bendjelloul (Sony Pictures Classics)
Community Screenings (6)
: These films will be presented free to the public. New films in this section are eligible for Audience Awards for Best Narrative Feature or Best Documentary Feature.
Dirty Dancing (1987) , Emile Ardolino – Grand Performances Screening
E.T.: The Extra-Terrestrial (1982) , Steven Spielberg – FIGat7th Screening
G-Dog , Freida Mock – WORLD PREMIERE
The Invisible War , Kirby Dick (Cinedigm)
LUV , Sheldon Candis – Project Involve Screening (Indomina)
Star Trek II: The Wrath of Khan (1982) , Nicholas Meyer – FIGat7th Screening
The Beyond (3)
: The Beyond offers films that dare to be different. Films in this section are eligible for Audience Awards for Best International Feature or Best Narrative Feature.
The History of Future Folk , J. Anderson Mitchell, Jeremy Kipp Walker – WORLD PREMIERE
Juan of the Dead , Alejandro Brugues – Cuba
Saturday Morning Massacre , Spencer Parsons – WORLD PREMIERE
Retro (3)
:
Ballads, Blues and Bluegrass (1961) , Alan Lomax – WORLD PREMIERE
Banishment (2007) , Andrey Zvyagintsev – Russia – LAFCA's The Film That Got Away
The Breaking Point (1950) , Michael Curtiz – Film Foundation Screening
Short Films (48)
: Shorts are shown before features and as part of four short film programs. With their diverse and complex content, these films shine brilliantly. Most short films, domestic and international, will compete for prizes in Narrative, Documentary, and Animation/Experimental categories. The winner is determined by a panel of jurors. An Audience Award for Best Short Film is also presented.
Program 1-4
Future Filmmakers Showcase: High School Shorts (31) : These two programs of shorts are made by high school students from around the country, featuring work by the next generation of filmmakers.
Programs 1-2
Music Videos (40)
: The Music Video Showcase consists of two programs. Eclectic Mix is a visual mix tape of this year's best independent music videos with a few innovative major label artists thrown in for good measure. As a Special Focus, DANIELS and Walter Robot go head to head in an event peppered with music videos, shorts, production secrets, feats of strength, audience challenges and possible mime. Music videos will compete for an Audience Award.
Eclectic Mix 1
Thunderdome: DANIELS vs Walter Robot
2011 LA Film Fest: Opening Night
[youtube]http://www.youtube.com/watch?v=DITJnDgyyUQ[/youtube]