Three new posters for Predators have just hit the Internet.
In Predators, a group of hardened mercenaries, soldiers, convicts, and a scientist find themselves placed together. They soon realize they're not on Earth and they discover that they're now being hunted by the galaxy's most dangerous hunters. The
Nimrod Antal
-directed and
Robert Rodriguez
-produced sci-fi action-adventure stars
Adrien Brody
,
Topher Grace, Alice Braga
, and
Laurence Fishburne
,
Walton Goggins, Danny Trejo, Oleg Taktarov
,
Louiz Ozawa
and
Mahershalalhashbaz Ali
.
Predators
is scheduled to hit theaters on July 7th, 2010. Let us know what you think in the comments…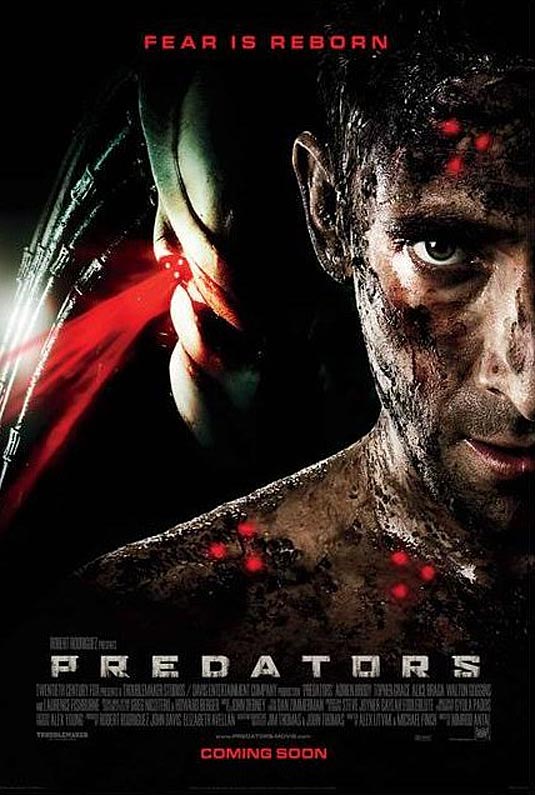 Predators Posters