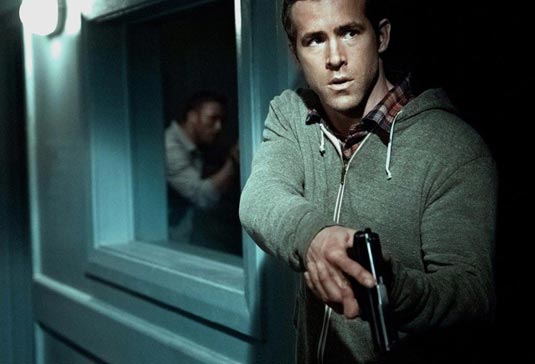 Are you ready for even more
Safe House
clips guys? Yeah, I know you are and that's exactly why we're here today. We're actually trying to share more action from
Daniel Espinosa
's upcoming movie, which is set to open on February 10th and that's pretty soon, so let's not waste out precious time.
These clips will once again show you that
Ryan Reynolds
is a real drama queen sometimes, while his partner
Denzel Washington
is cool as ice. Which is no wonder, since we all know that Reynolds plays rookie operative who escapes with the most dangerous renegade from the CIA, played by Washington. All that because… hey, when you're in a shitty situation like they are – you must stay alive long enough to uncover who wants you dead. The rest of the cast includes
Brendan Gleeson, Sam Shepard, Vera Farmiga, Fares Fares, Robert Patrick, Nora Arnezeder, Liam Cunningham, Joel Kinnaman
and
Ruben Blades
and as we said, Safe House opens on February 10th, 2012. Let us know what you think about this action thriller and stay tuned!