Five new photos for
Inception
have just hit the Internet. The movie, both written and directed by Oscar nominated British filmmaker
Christopher Nolan
(Insomnia, Memento, The Prestige, Batman Begins, The Dark Knight) has been described as a "contemporary sci-fi actioner set within the architecture of the mind." A sci-fi thriller set "within the architecture of the mind,"
Leonardo DiCaprio
plays a CEO type that involved in a blackmailing scandal.
Ellen Page stars as Ariadne and Leonardo DiCaprio stars as Cobb in Inception
Leonardo DiCaprio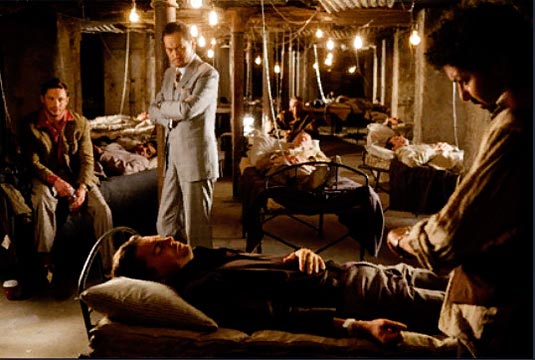 Also stars
Ellen Page
(Juno),
Ken Watanabe
(The Last Samurai),
Marion Cotillard
(La vie en rose),
Joseph Gordon Levitt
((500) Days of Summer),
Tom Hardy
(RocknRolla),
Cillian Murphy
(Batman Begins),
Tom Berenger
(Breaking Point)
and
Michael Caine
(The Quiet American, Batman Begins, The Dark Knight). Warner Bros is bringing Inception to theaters starting on July 16th this summer. Click on photo below to access our full image gallery for the film.
Inception photo