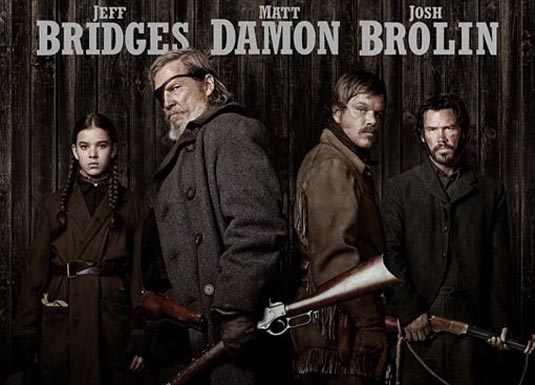 Five new posters from the Coen Brothers' upcoming Western True Grit have arrived.
Fourteen-year-old Mattie Ross's (Hailee Steinfeld) father has been shot in cold blood by the coward Tom Chaney (Josh Brolin), and she is determined to bring him to justice. Enlisting the help of a trigger-happy, drunken U.S. Marshal, Rooster Cogburn (Jeff Bridges), she sets out with him — over his objections — to hunt down Chaney. Her father's blood demands that she pursue the criminal into Indian territory and find him before a Texas Ranger named LeBoeuf (Matt Damon) catches him and brings him back to Texas for the murder of another man.
The film is an adaptation of the popular novel of the same name that was made famous by the 1969 Henry Hathaway movie.
True Grit is scheduled for release on December 25, 2010.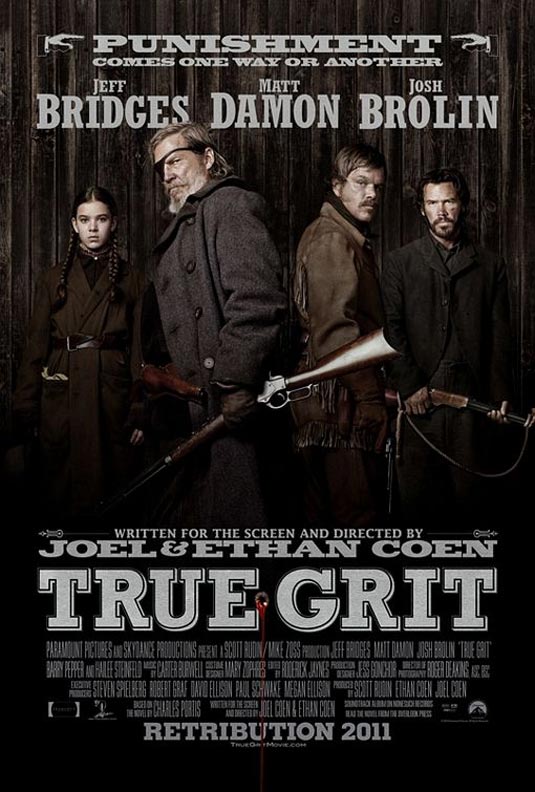 True Grit Poster