Movie Trailers
A 15-Second THE TWILIGHT SAGA: BREAKING DAWN PART 1 Trailer Preview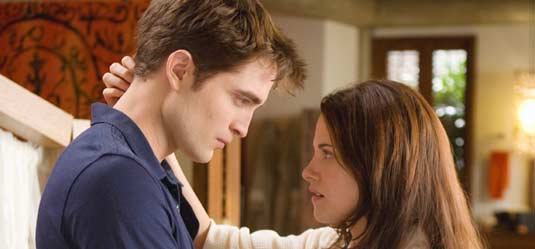 Is there even such a thing as 15 second trailer? Apparently there is, and The Twilight Saga: Breaking Dawn Part 1 is a living proof that something like that is even possible.
The thing is that the full trailer isn't due out until Tuesday, September 13th, so these is suppose to tease us, or whatever.
So, in case you have 15 seconds, and actually want to spend it on this short preview, here you go – preview the shit out of it…
I'm sure you already know, but "In The Twilight Saga: Breaking Dawn Part 1, Bella (Kristen Stewart) and Edward (Robert Pattinson), plus those they love, must deal with the chain of consequences brought on by a marriage, honeymoon, and the tumultuous birth of a child which brings an unforeseen and shocking development for Jacob Black (Taylor Lautner).
"With more of the romance, passion, intrigue and action that made 'Twilight', 'The Twilight Saga: New Moon' and 'The Twilight Saga: Eclipse' worldwide blockbusters, 'The Twilight Saga: Breaking Dawn – Part 1', based on Stephenie Meyer's bestselling book series, begins the conclusion of the tale of vampire love, boundless friendship, acceptance, and finding your true self."
U.S. release for The Twilight Saga: Breaking Dawn Part 1 is November 18, 2011, and at the end, let me also remind you that the rest of the cast includes Anna Kendrick, Dakota Fanning, Ashley Greene, Michael Sheen and Kellan Lutz.
Any comments?
The Twilight Saga: Breaking Dawn Part 1 Trailer Preview

Robert Pattinson and Kristen Stewart in Breaking Dawn