Movie News
Colin Firth Boards Big-Screen Adaptation THE RAILWAY MAN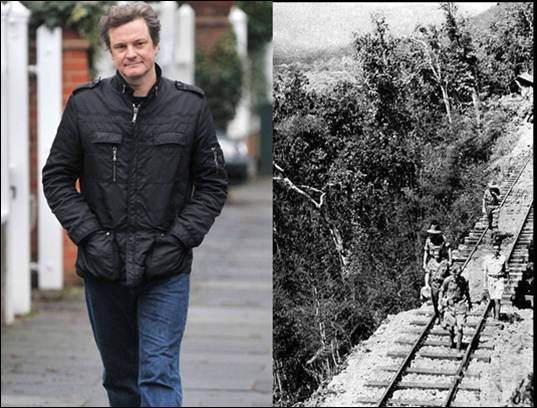 The Railway Man
is a real-life story of courage and forgiveness, a story about torture and reconciliation, but British army officer Eric Lomax shows in his best-selling book of the same title also an endurance and will to survive that requires other qualities such as hope and faith.
Colin Firth
is, no doubt, capable of portraying Lomax's torture by the Japanese during the construction of the 'death railway' during World War II and his mission decades later to seek revenge on his persecutor. Frank Cottrell Boyce and Andy Paterson have adapted Lomax's novel The Railway Man for the big-screen and director
Jonathan Teplitzky
will start shooting February 2012 on location in the UK, Thailand and Queensland, Australia. Therefore, Lionsgate's exec producer Zygi Kamasa said:
To have Colin Firth in such a compelling story as The Railway Man is a real coup for us. We're looking forward to working with Andy, Chris, Bill and Jonathan on this epic tale of love and redemption which we think will have universal appeal for audiences around the world.
Teplitzky added in the same tone:
The Railway Man is an amazing story and to have the chance to make it with Colin Firth as Eric is really the best gift any director could hope for.
FYI Teplitzky and Paterson are currently in Toronto for today's premiere of
Burning Man
, starring Matthew Goode and Bojana Novakovic. As for Firth, he will next be seen in
Tinker, Tailor, Soldier, Spy
, helmed by Tomas Alfredson. Watch the trailer for Girl with a Pearl Earring – Paterson and Firth also worked together on this film. [youtube]http://www.youtube.com/watch?v=zg4P-u8tu-8[/youtube]
Girl with a Pearl Earring – Trailer