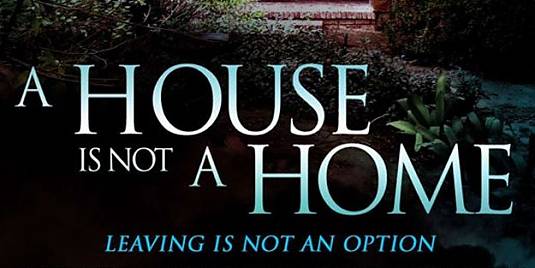 Leaving is not an option – says the first official poster for the upcoming horror thriller A House Is Not a Home. What can I tell you guys, I'm definitely interested in Christopher Ray's latest project, even though we're talking about (yet) another haunted-house story. Head inside to take a better look at the poster & let us know what you think! In case you've missed the first trailer for the movie, you have nothing to worry about – the link will open in new tab and take you to Ben and Linda, who move their family into a dream home in a last ditch effort to save their troubled marriage. But… yes, good guess! Despite their good intentions, they cannot shake the feeling that they are being watched by something… The rest of the story goes like this:
Their unimaginable fears are realized when things inside the house take a supernatural and sinister turn. Ben and his family flee for their lives, but it is too late. The house isn't finished with them, trapping the family in its labyrinth. The Williamses must come together as never before to fight for their family, their lives, and to escape.
A House Is Not a Home cast includes Gerald Webb, Bill Cobbs, Eddie Steeples and Richard Grieco and the movie will complete post-production in June of this year. In other words – make sure you stay tuned for a release date & more horror-updates!