Movie News
Aaron Tveit Joins LES MISERABLES, Amanda Seyfried Confirmed as Cosette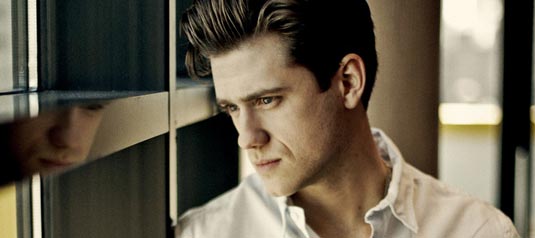 Les Miserables
is definitely getting bigger! As you see in our title, the fresh face for the upcoming
Tom Hooper
's musical is
Aaron Tveit
young
Gossip Girl
star, but let us right here also mention that he's not the only addition to the previous announced cast. According to the latest reports, Tveit is definitely on board for the role of Enjolras, character described as a man who leads a student rebellion in the streets of Paris and orders Javert's execution. On the other hand, previously rumored
Amanda Seyfried
has also been cast as Cosette, which leads us to the full (at this moment) official cast:
Hugh Jackman, Russell Crowe, Anne Hathaway, Eddie Redmayne, Amanda Seyfried
and
Aaron Tveit
. Hope you're satisfied with that? As for (also rumored) Sacha Baron Cohen and Helena Bonham Carter at this moment nothing official on that so we can only guess they're still in talks for the roles of Monsieur and Madame Thénardier. Les Miserables is set to open on December 25th, 2012. Which means – still a plenty of time for us to solve the cast-enigma, so stay tuned!