Movie Photos
ABOUT TIME New Trailer & Pics With Rachel McAdams And Domhnall Gleeson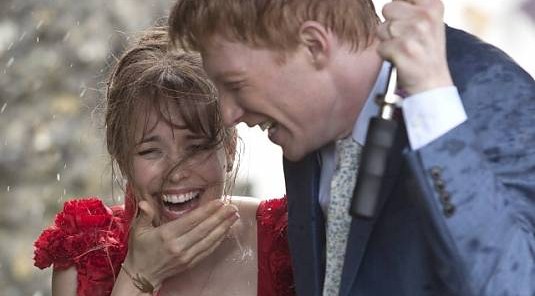 Love doesn't always go according to plan, but Rachel McAdams and Domhnall Gleeson are about to change that statement. We finally have an international trailer for their upcoming sci-fi rom-com (wow, this already sounds like a mess!) About Time, which is set to hit theaters this November. And yes – we definitely recommend you to check it out! [jwplayer mediaid="151068″] So, if you could relive any moment, could you make life perfect? That's exactly what this movie is all about. Gleeson plays a guy named Tim, who learns an incredible family secret by his father: all the men in his family have the ability to travel in time!
Imagine that lucky bastard – he can actually relive any moment in his life to try things differently until he gets them just right! Sadly, that turns out not to be as easy as you might think – check out our About Time movie base to read the full synopsis and find more details about the story.
At the end of this report, let us once again remind you that the whole thing comes from writer/director Richard Curtis, and beside McAdams and Gleeson also stars Bill Nighy, Tom Hollander and Margot Robbie. About Time opens in limited theaters on November 1st, 2013 (wide: November 8th, 2013) Click on images to enlarge, let us know what you think & stay tuned for more romantic updates!