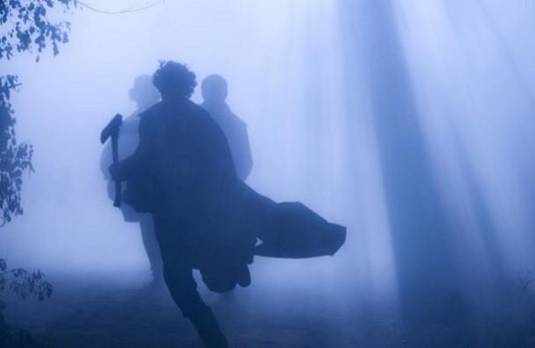 If you are still not impressed by the trailers for Abraham Lincoln: Vampire Hunter, a new feauturette with producer Tim Burton, director Timur Bekmambetov and mash-up novelist-turned-screenwriter Seth Grahame-Smith might just be intriguing enough for you to care.
However, superheroes are everywhere in theaters this summer and new take on America's 16th President is playing some similar games with Burton going so far as to compare their Honest Abe to Batman.
Described as a cross between D.W. Griffith's Abraham Lincoln (1930) and F. W. Murnau's landmark vampire film Nosferatu (1922), Vampire Hunter posits a vampiric explanation for Lincoln's mother's death as the spur that sets him on his really historical mission in life and his fictional undercurrent of battling the fang club.
Benjamin Walker plays the titular President, an axe-throwing expert slayer of vampires and Mary Elizabeth Winstead plays the Mary Todd to his Abraham with a supporting cast that includes Rufus Sewell, Anthony Mackie, Dominic Cooper, Alan Tudyk, Robin McLeavy, Marton Csokas, and Jimmi Simpson.
The film arrives in theaters on June 22nd, 2012.
Here's the new featurette from Apple:
[youtube]http://www.youtube.com/watch?v=jNa4RMrnX_U[/youtube]