Movie Posters
Watch: Trailer (& Poster) For A.C.O.D. Starring Adam Scott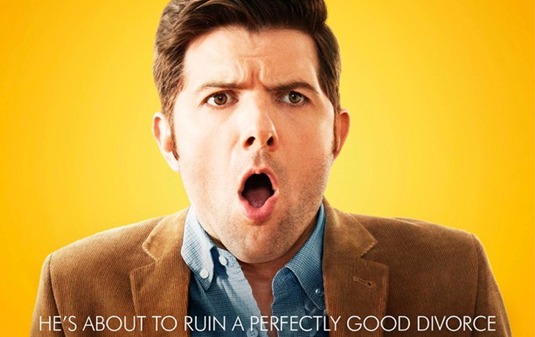 The last time we talked about A.C.O.D. we shared the first (official) photo with Adam Scott, who plays… well, an adult child of divorce, what else? As you probably remember, we're talking about an upcoming comedy which comes from director Stu Zicherman, and is set to hit theaters this October. Head inside to check out the official trailer for the movie and let us know what you think! Written by Zicherman and Ben Karlin, the satirical comedy will tell us the story of a grown man named Carter, played by Scott, who is still caught in the crossfire of his parents 15 year divorce. He discovers he was unknowingly part of a study on divorced children and is enlisted in a follow-up years later, which wreaks new havoc on his family. Or, if you prefer the official synopsis:
Carter is a seemingly well-adjusted Adult Child of Divorce. Having survived the madness of his parents' divorce, Carter now has a successful career and supportive girlfriend. But when his younger brother gets engaged, Carter is forced to reunite his bitterly divorced parents for the wedding, causing the chaos of his childhood to return.
Also starring Richard Jenkins, Catherine O'Hara, Amy Poehler, Jessica Alba, Jane Lynch, Clark Duke and Mary Elizabeth Winstead, A.C.O.D. is set to open on October 4th, 2013.