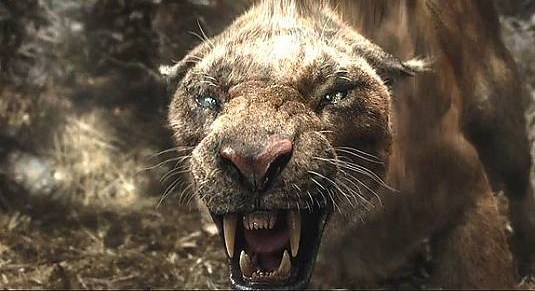 Time for some jungle action! Three new TV spots and a brand new clip from the upcoming After Earth movie have arrived, and as you're about to see – this time Jaden Smith will have to face his biggest fears in order to impress his legendary father. And survive, of course, 'cause in case you forgot – an abandoned Earth is a pretty creepy place… [jwplayer mediaid="151890″] Directed by M. Night Shyamalan, the movie is set in the near future, after humanity abandoned Earth (blame cataclysmic events for the rest of the plot!) [jwplayer mediaid="151891″] Jaden plays Kitai Raige, while Will Smith stars as his critically injured father Cypher. They must learn to work together and trust one another if they want any chance of returning home. [jwplayer mediaid="151892″] In other words:
Kitai must embark on a perilous journey to signal for help, facing uncharted terrain, evolved animal species that now rule the planet, and an unstoppable alien creature that escaped during the crash.
[jwplayer mediaid="151893″] The rest of After Earth cast includes Isabelle Fuhrman, Sophie Okonedo and Zoe Kravitz, and the movie is set to hit theaters on May 31st, 2013. Let us know what you think about the whole thing & stay tuned for more updates!